Do you know what does it mean infinite bus stop? Imagine 2 km long street where bus driver just jells destination name. If somebody wants to get on the bus, need to hear this. There is not specific bus stop, you can wait anywhere along the route, you just need to be lucky and hear name of your destination.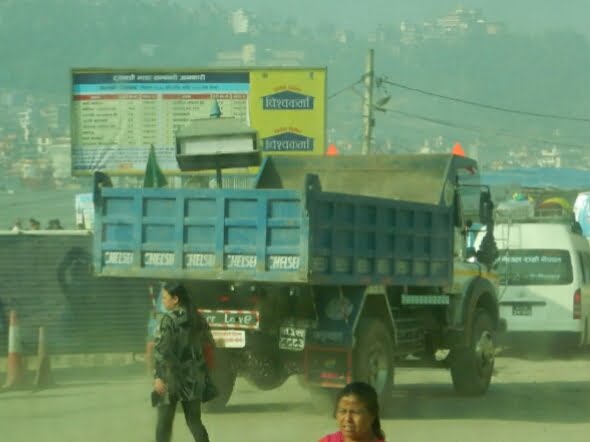 Especially bridges, but also many routes in Nepal, are made just for one car. If there is going something against you, you just need to slow down and move out of the route.
Special thing is overtaking – you do not need to check if there is a car going against you, you just horn and if nobody replies, you can go. Today we saw one car with one wheel outside road, just in the air, above 50 meters cliff.
How can you pay only 4$ for 8 hours in a bus? Well maybe similar answer as how can 180 km take 8 hours…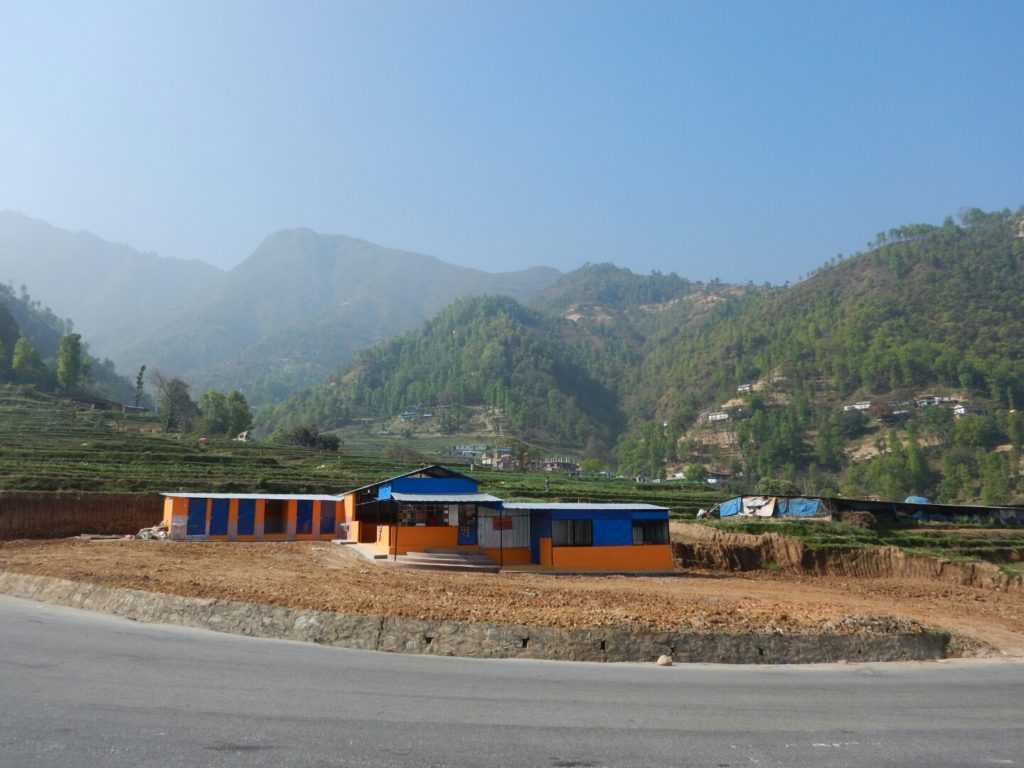 We arrived to Besisahar today at 3pm, decided to start first part of our trek – by navi it should have been 1:30 hours, in thanks of some local people who advised us "shortcut" it took us more than 3 hours, but panoramic view of Marsyangdi valley and especially first high mountain Manaslu was sufficient reward.
"Give me a candy" is probably first phrase Nepalese learn in English. As I did not expect this, I did not bring any candies with me. Fortunately my trekking partner Josh came up with great answer – telling the children "give us a candy", they are so surprised they do not beg anymore.