I found Valentin's lift offer on Facebook – leaving Sunday or Monday from Queenstown, need to arrive to Wellington on Friday, wanna stop at Wanaka, Franz Josef glacier, etc. – pretty much as my plan, no reason to hesitate, let's go together.
Valentin is travelling alone because he does crazy stuff which not many people can handle (such as getting lost in snow blizzard in Finland) – could be a good travel partner for me 🙂
Valentin picked me up in Queenstown immediately after returning scooter and we headed to Wanaka through mountains shortcut and stayed in Base Wanaka – which had nice terrasse for breakfast.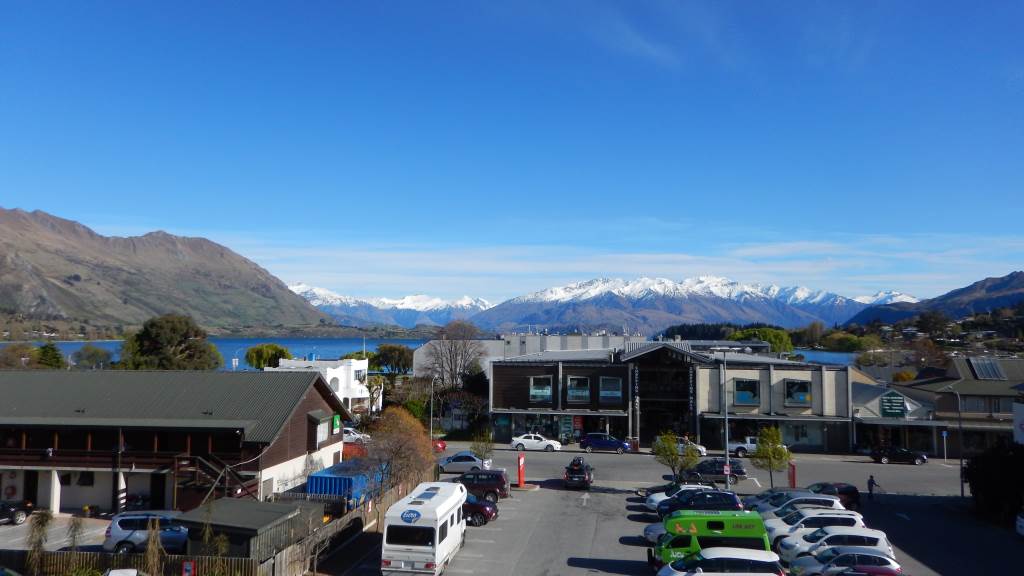 In the morning we hiked around Mount Iron with pretty nice label at the entrance "No tag on your dog's collar? It's going to cost you a dollar*" where asterisk was explained as "Actually, a lot more than a dollar".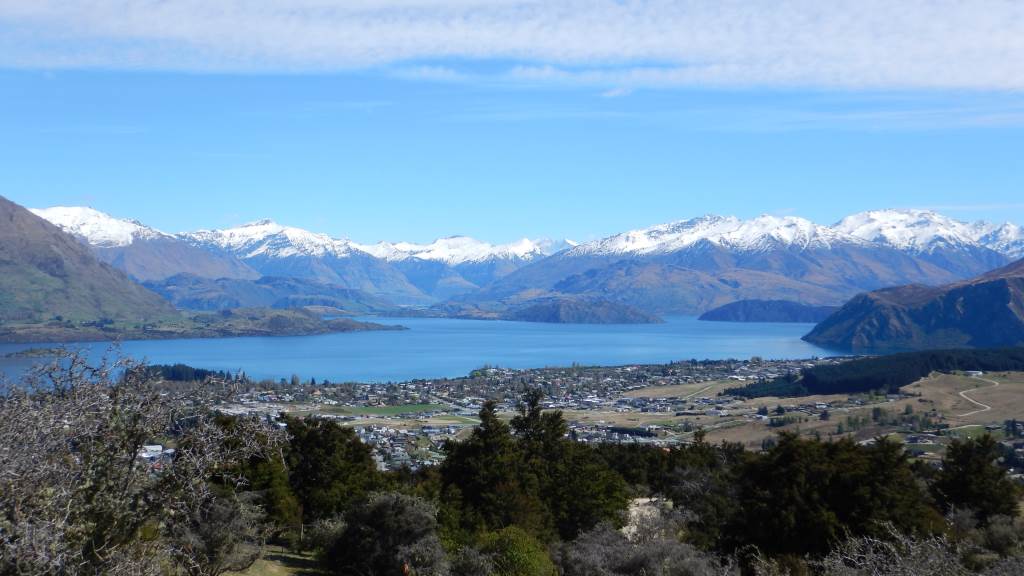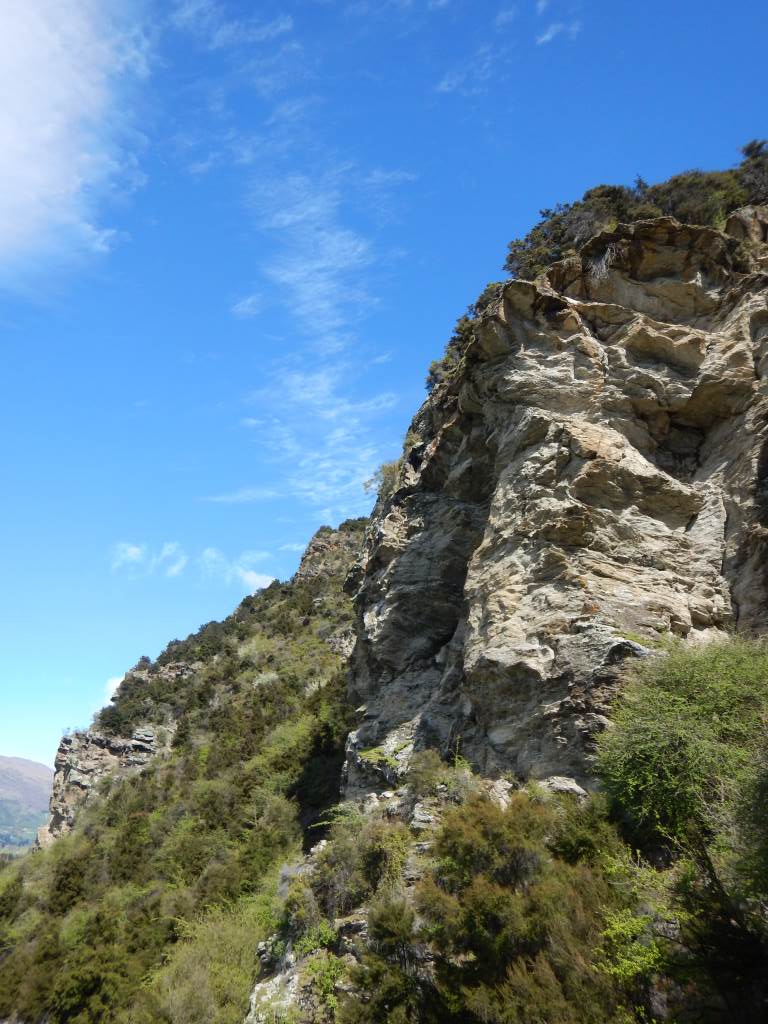 In the afternoon we drove along amazing lakes Wanaka and Hawea.
In Nepal I spoke with Marek, who went to Himalayas many times and he was told to visit NZ Alps because they are beautiful. Marek told me that NZ Alps are nice, but not for somebody who spent years in Himalayas. I do not agree with him.
I also spent few days cycling along the coast in Taiwan and riding bike along the cost in Vietnam, both were spectacular coastlines, but I still think those lakes are even better.
So either I have really bad memory and forget easily all the nice things I saw during past months, I do not remember anymore the beauty of Garda lake, but those lakes with snowy mountains around might be the most beautiful places I have ever seen.

Then we headed to west coast – to break long driving we stopped at Haast pass and climbed to lookout – unfortunately the weather was not great and therefore we could not see that much, so we continued to the coast.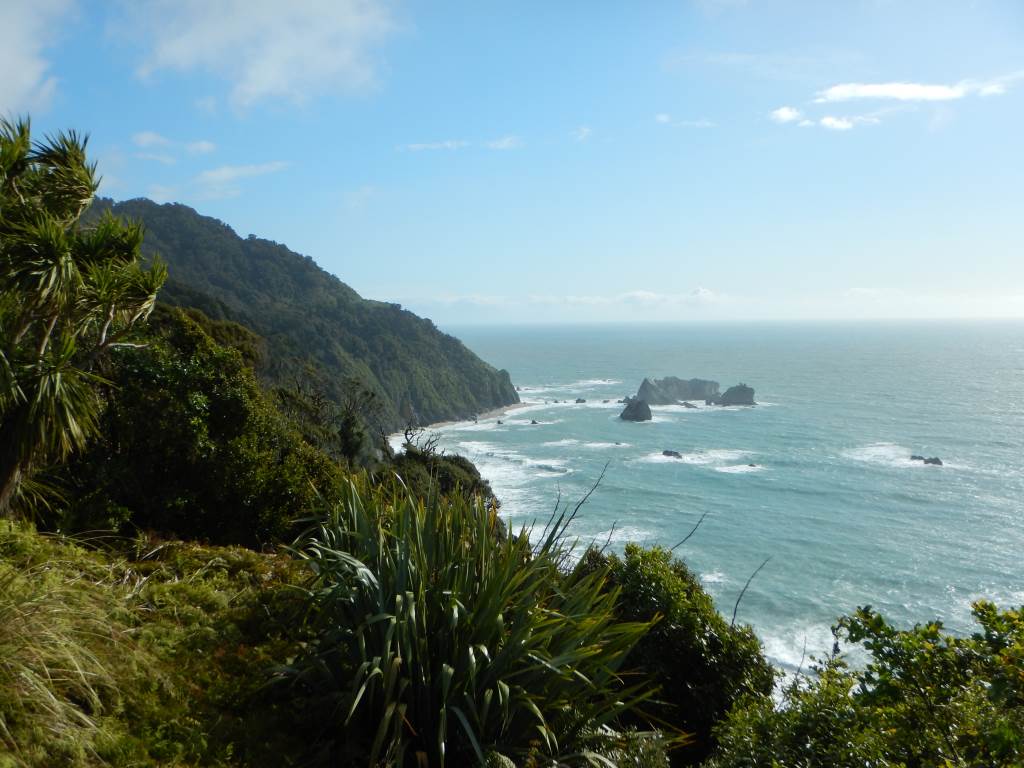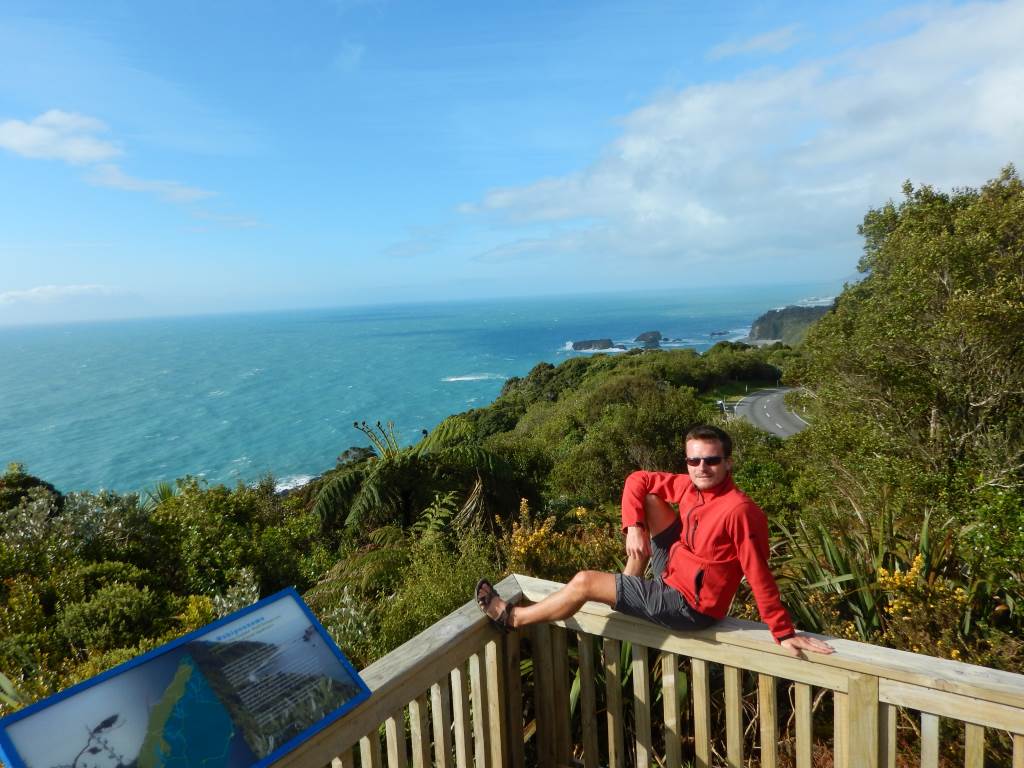 In west coast we stopped at one of NZ most loved beaches – I didn't see the others yet, but with strong wind the beach didn't look really welcoming, neither lovely…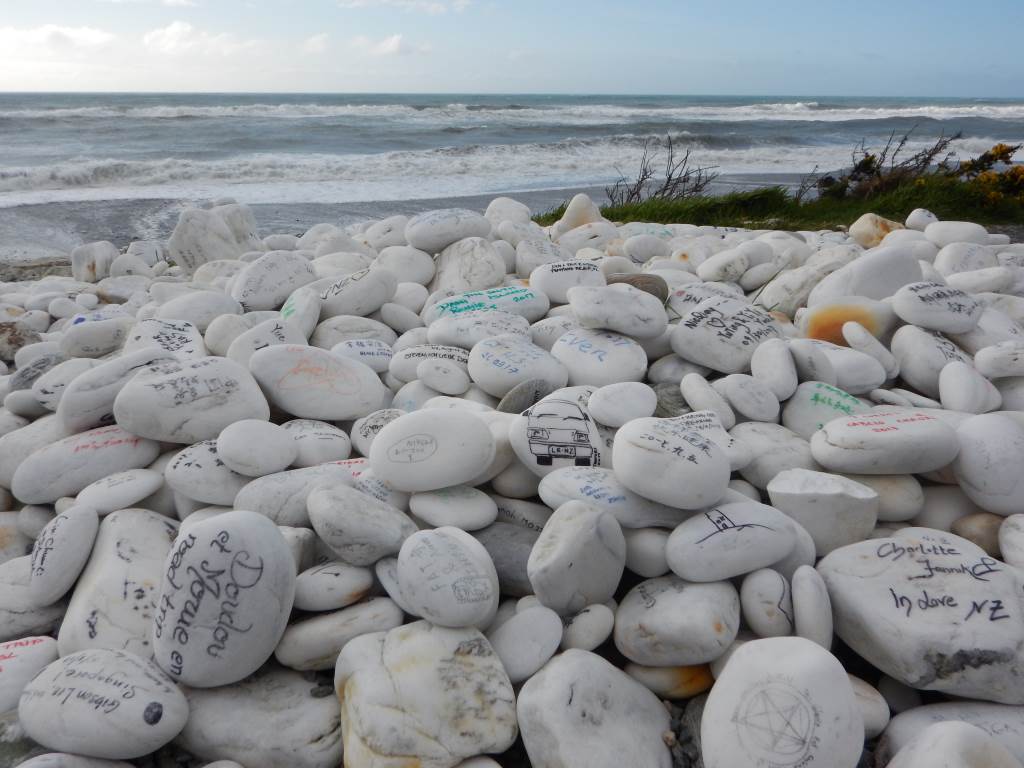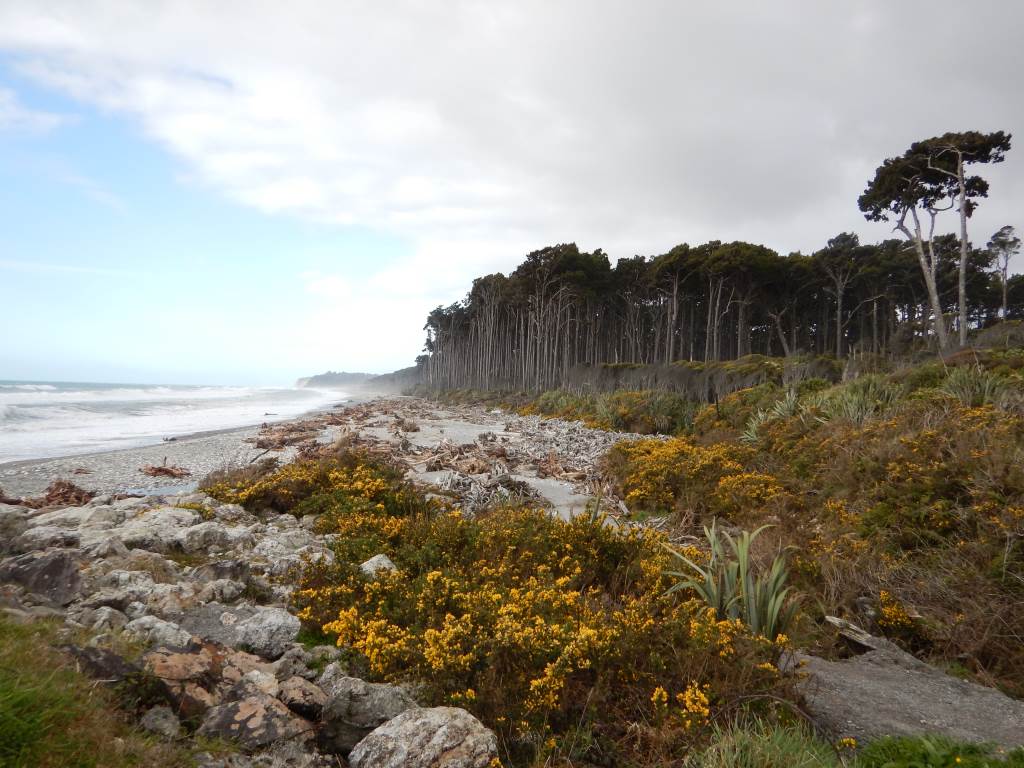 In Franz Josef village I can definitely recommend Glow Worm Backpackers – you will get hot soup and Jacuzzi in the evening and breakfast in the morning. They also recommended us Roberts Point walk – it should be with creeks crossing, climbing, etc. – sounds as the perfect path to Franz Josef glacier I would have chosen.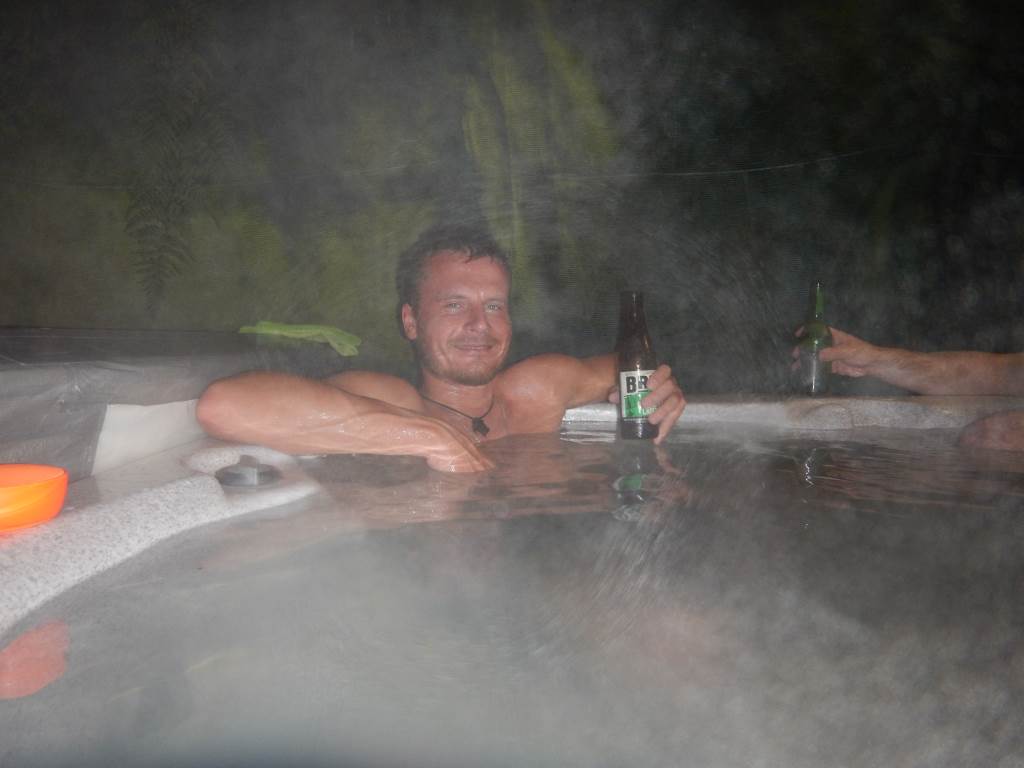 In the morning we started from Alex Know car park and the path was exactly as promised – I was enjoying every single step and when we got to the lookout, it was just amazing.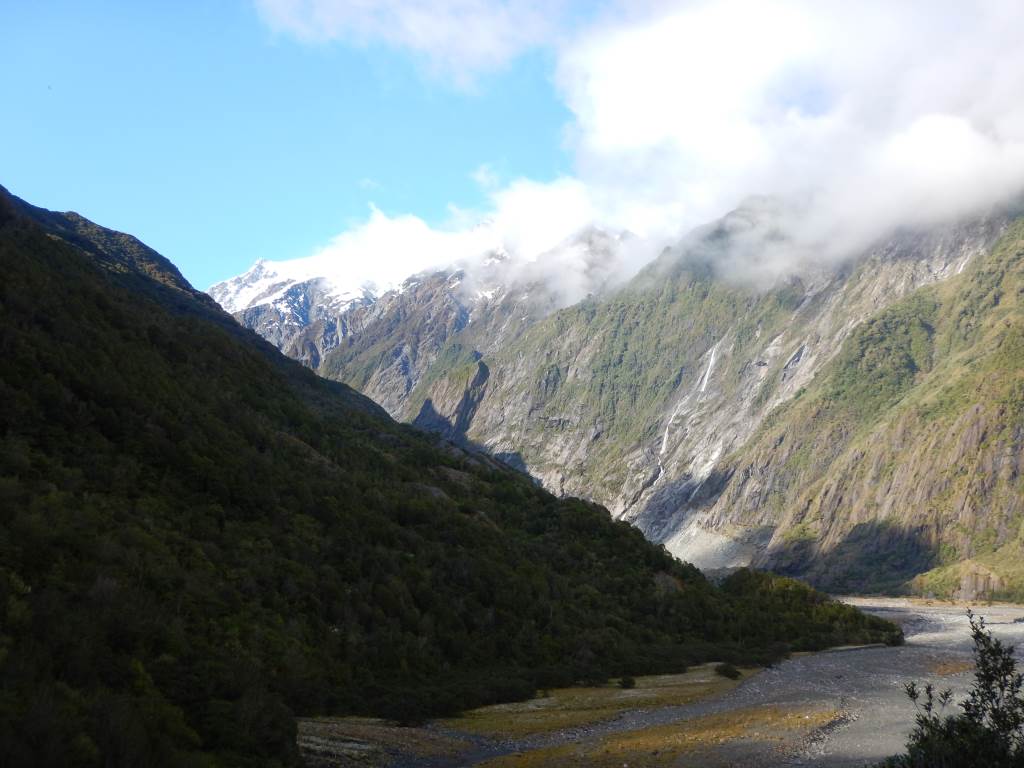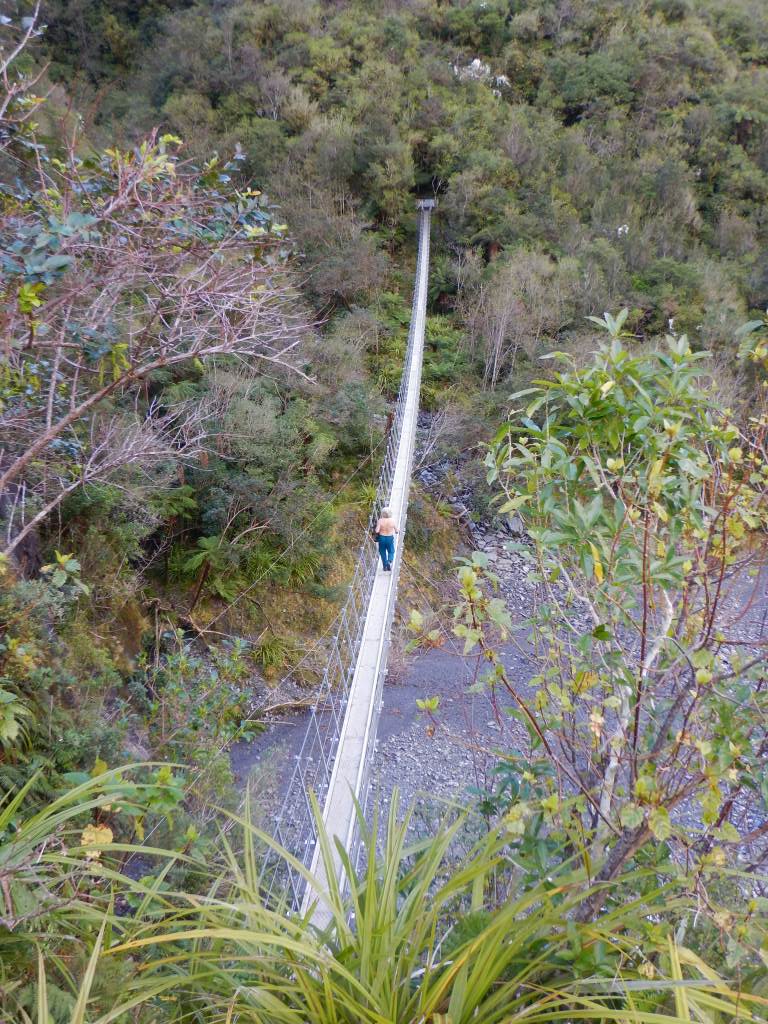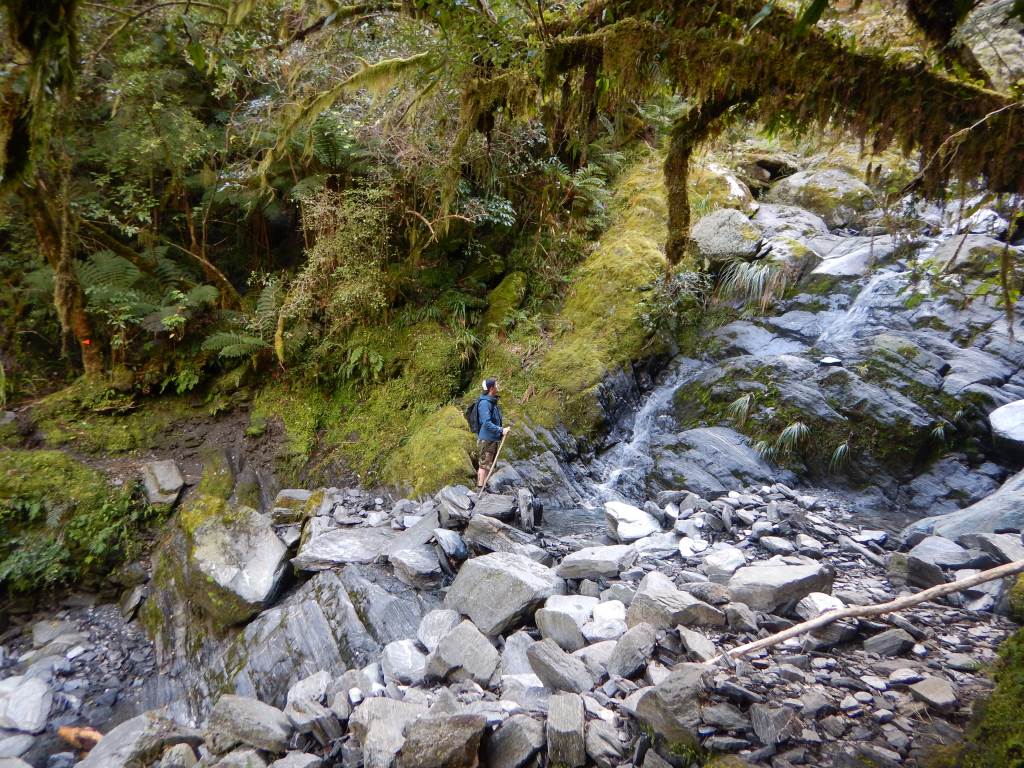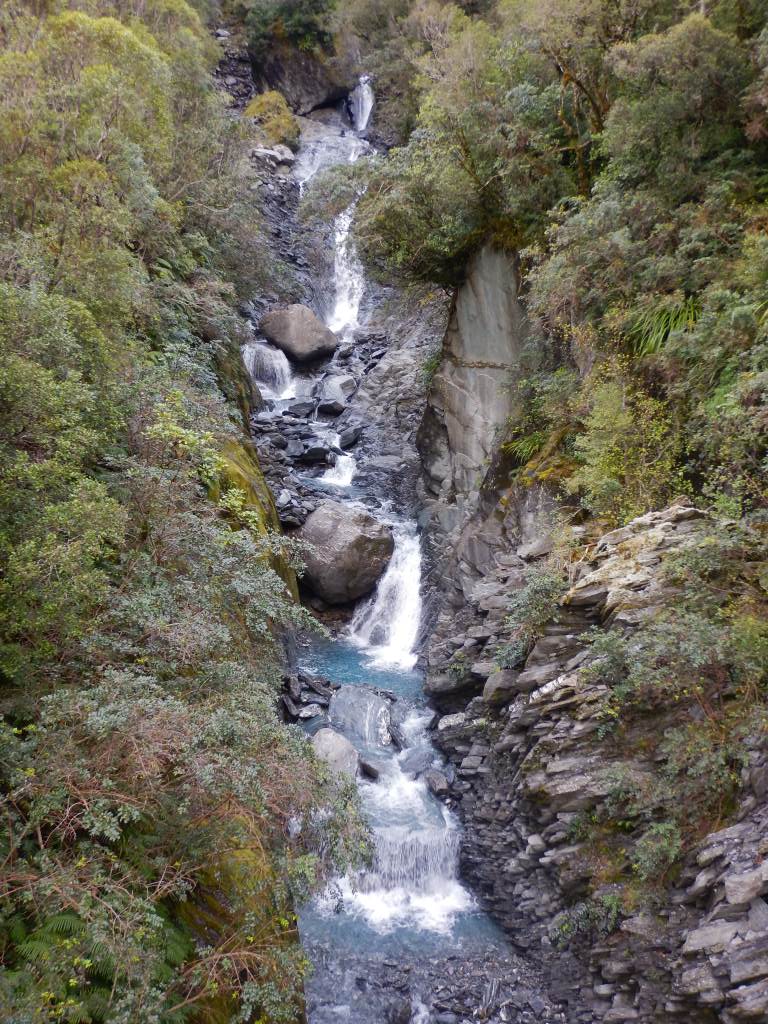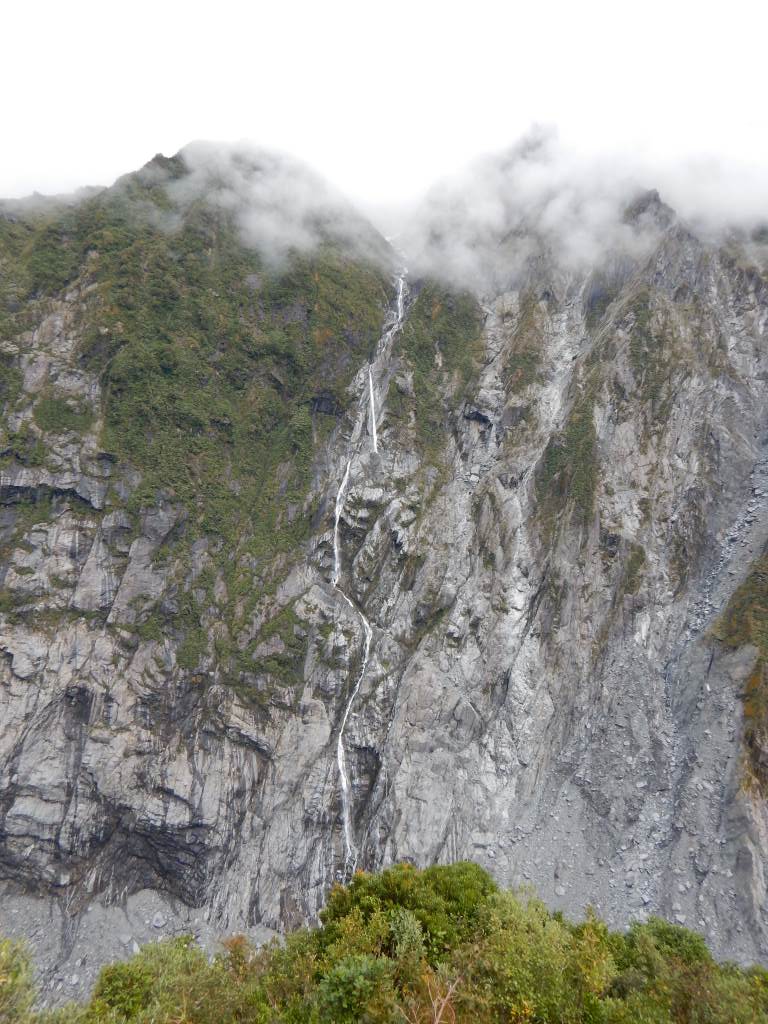 I was only sorry we couldn't walk on the glacier – but that is not possible since avalanche few years ago.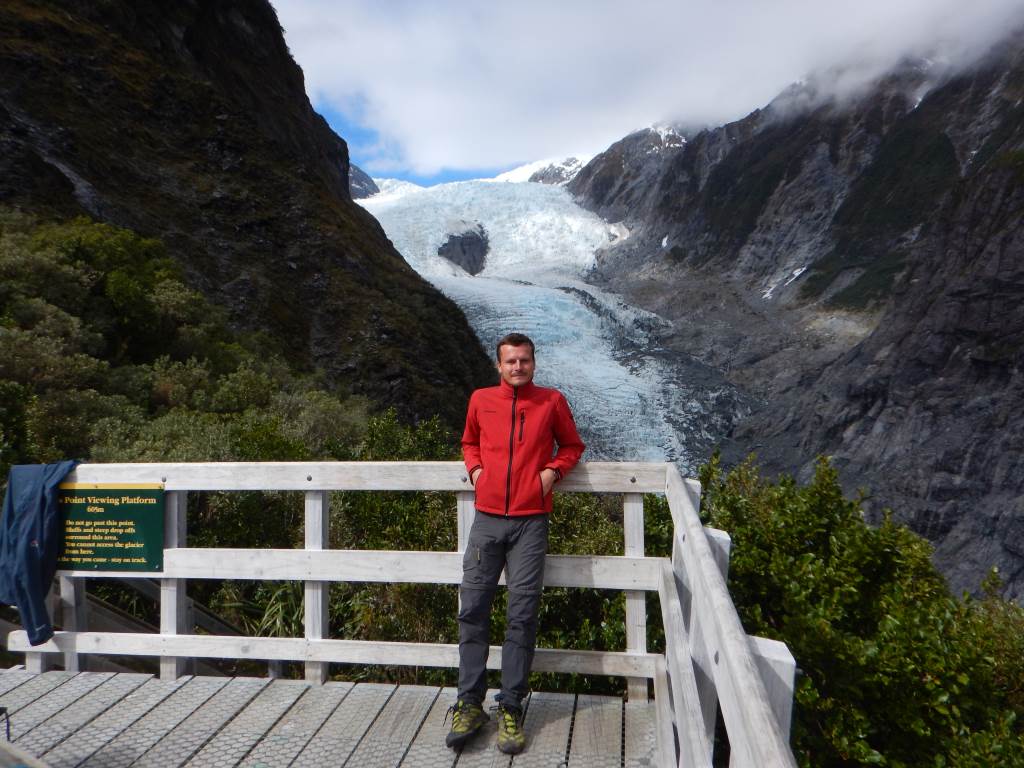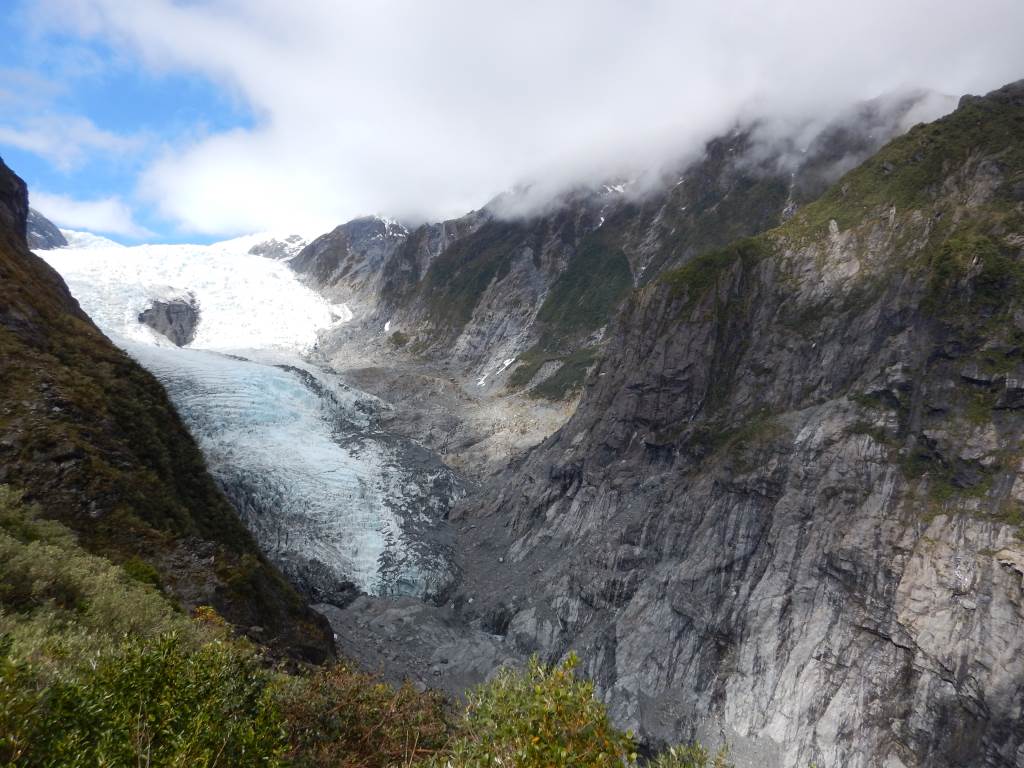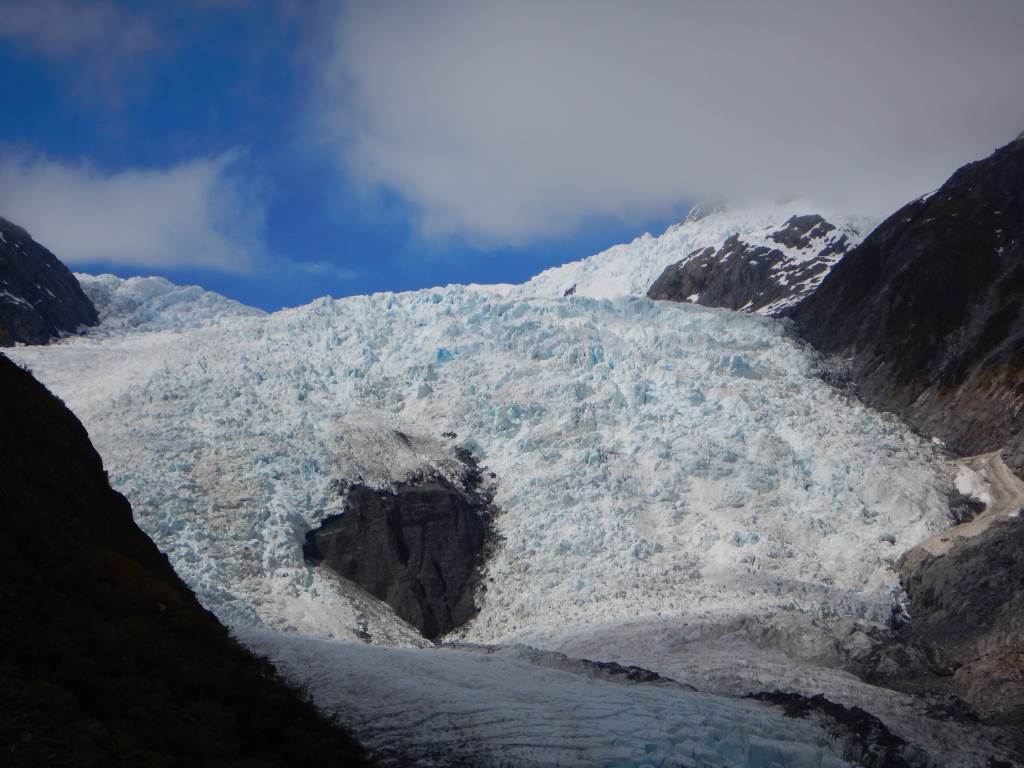 Through what were we going?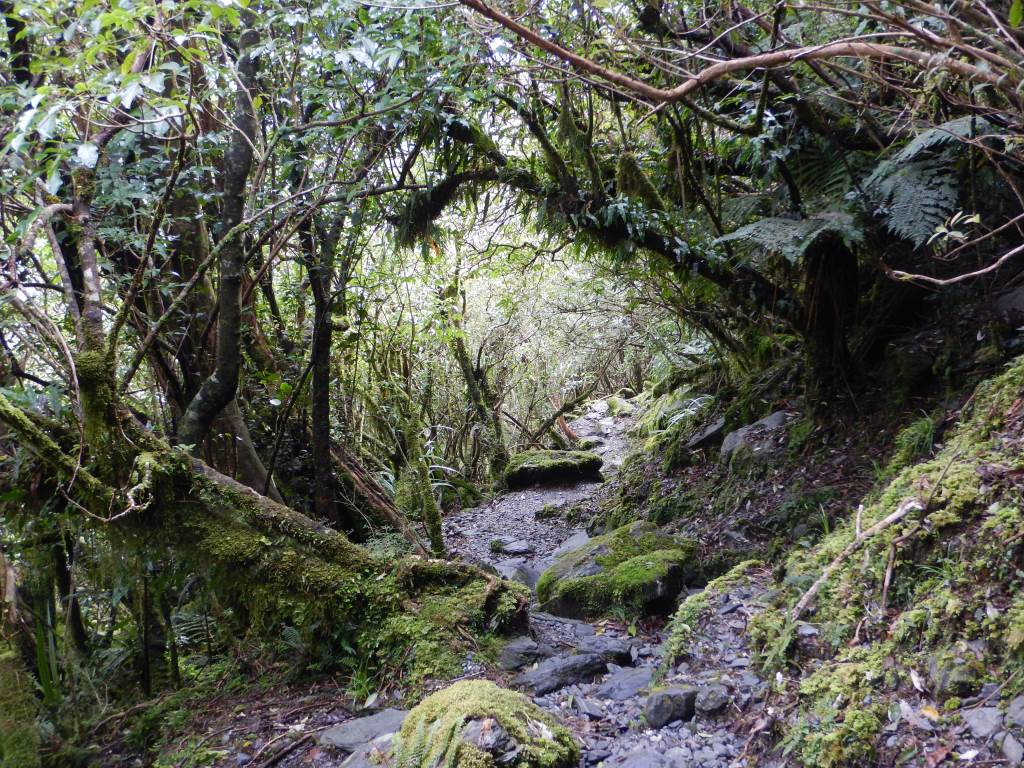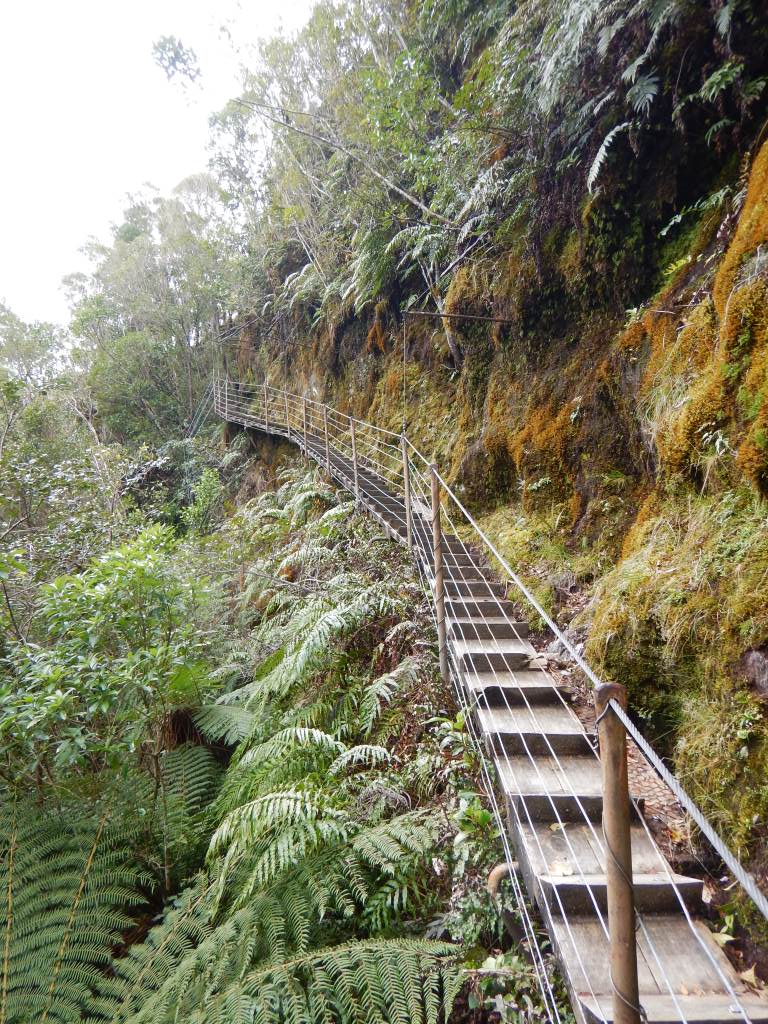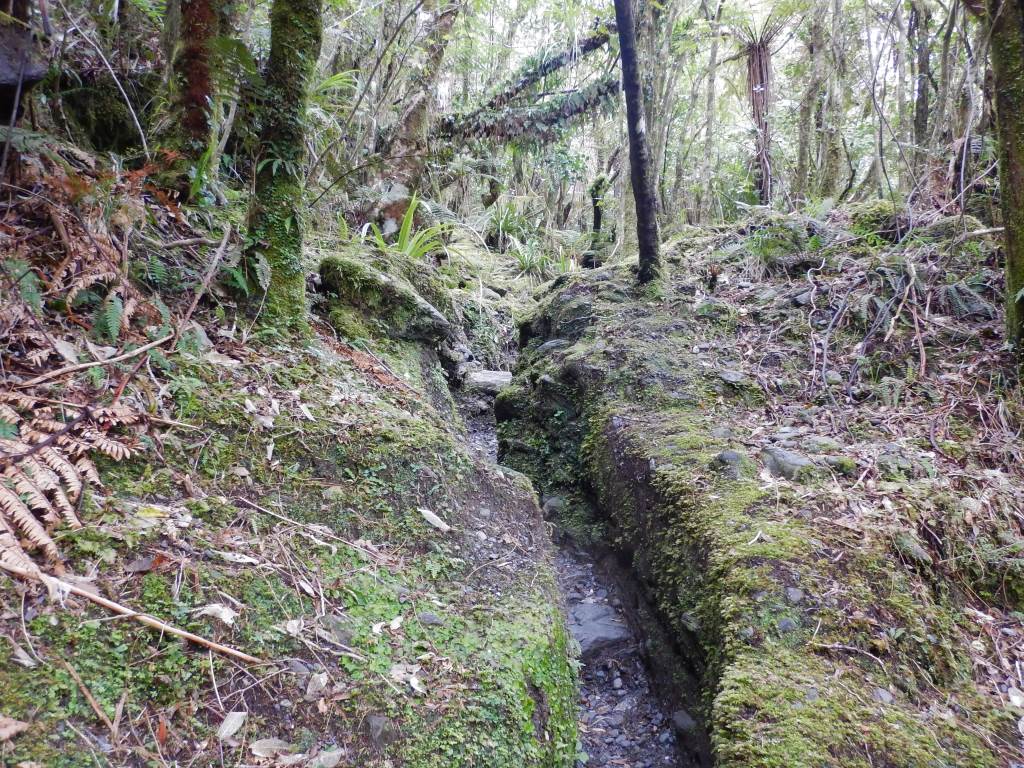 To make it even more challenging we got down from our track and walked in the middle of the valley. River crossing was not as easy as it looked from outside and especially in the middle it was quite deep with strong current, but we got safely to the other side and enjoyed another view on the glacier and waterfalls.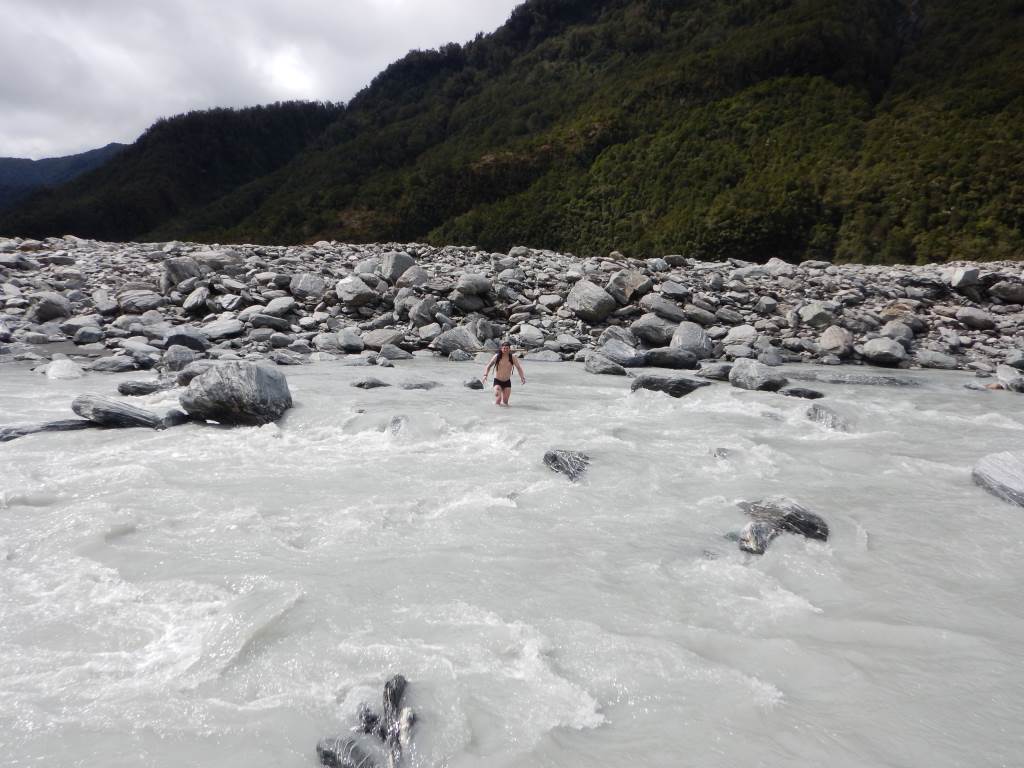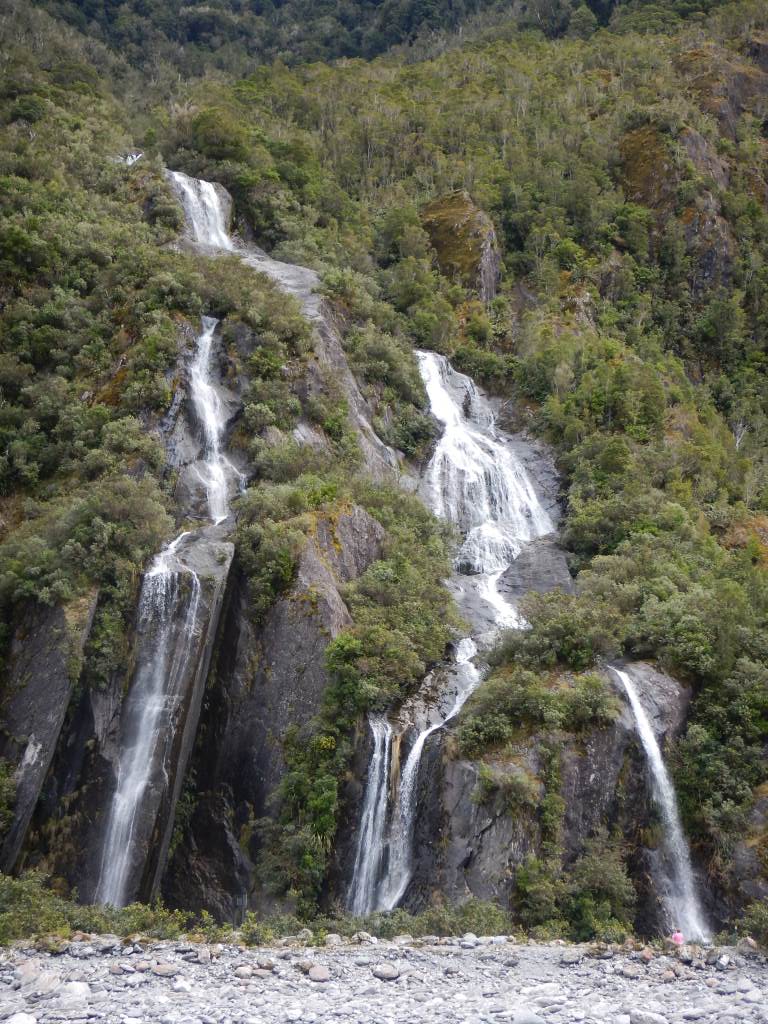 Fancy was a label "What goes up much come down – a land in motion", explaining that surrounding mountains are always growing and if there were not common land/rock slides, they would be 20 000 meters high.
In the afternoon we drove to Arthur's pass and had a perfect timing, we got there just before sunset.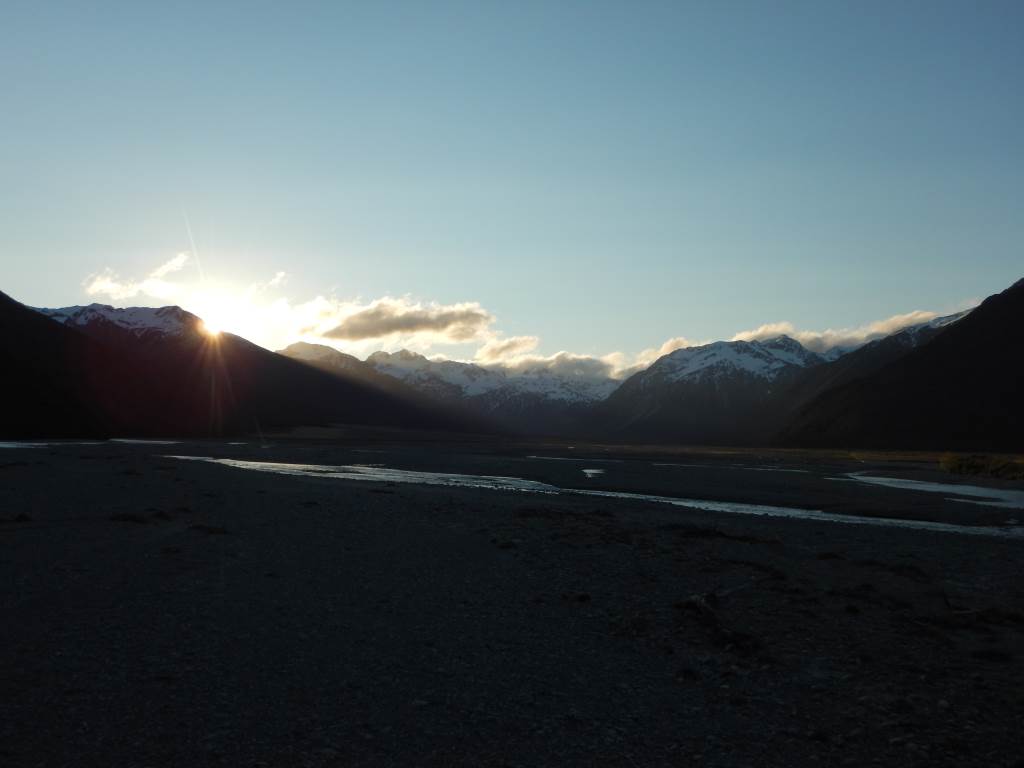 We spent night at Klondyke Corner free camping (first seen in NZ, unlike few years back it seems very difficult to camp for free) and after dinner had few beers and I got great Ukulele lesson from Valentin. Unfortunately it was quite cold up there and even if I had more blankets than ever before, I couldn't sleep because I was too cold and in the morning felt a fever.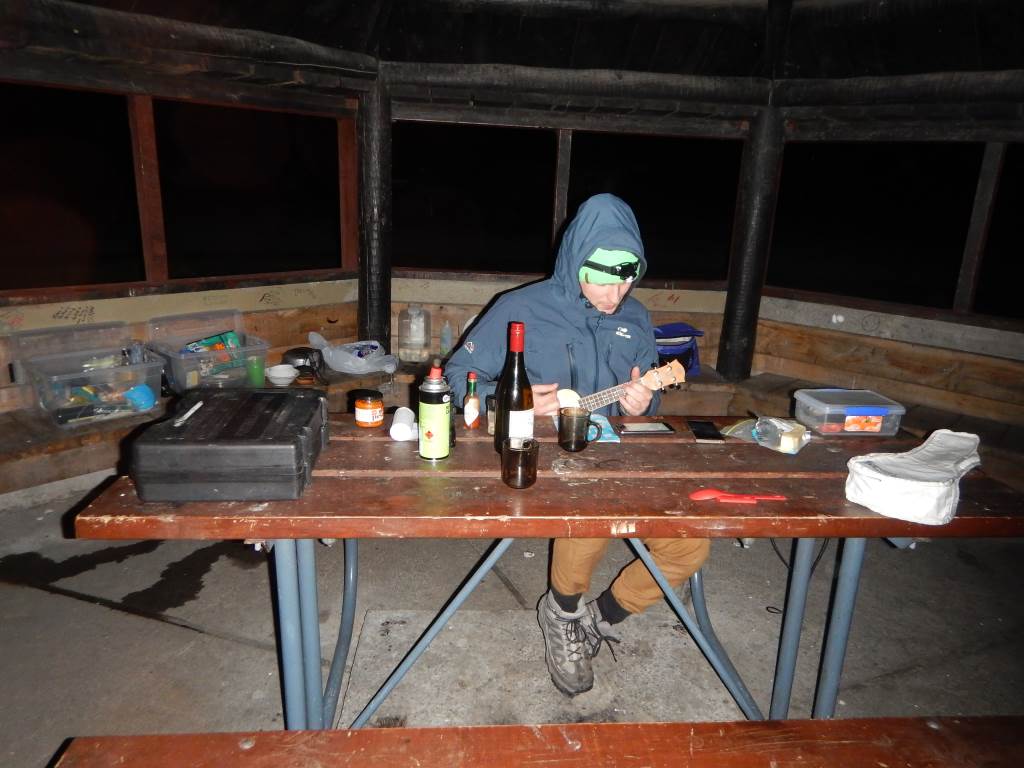 First stop was at Shantytown heritage park gold town.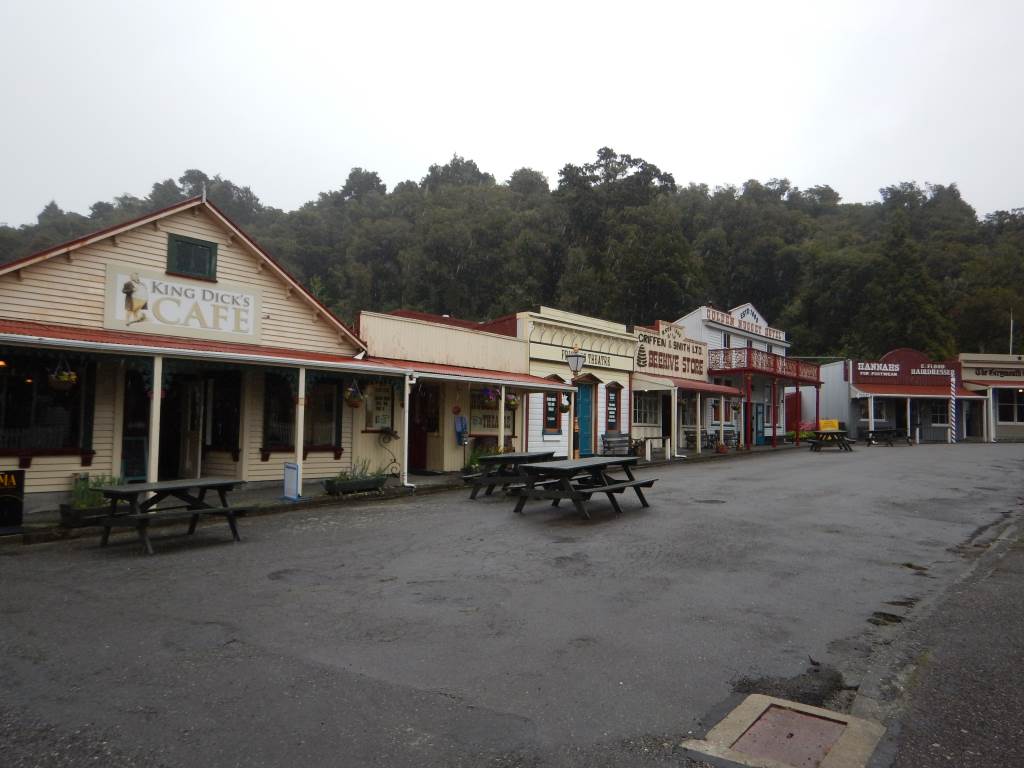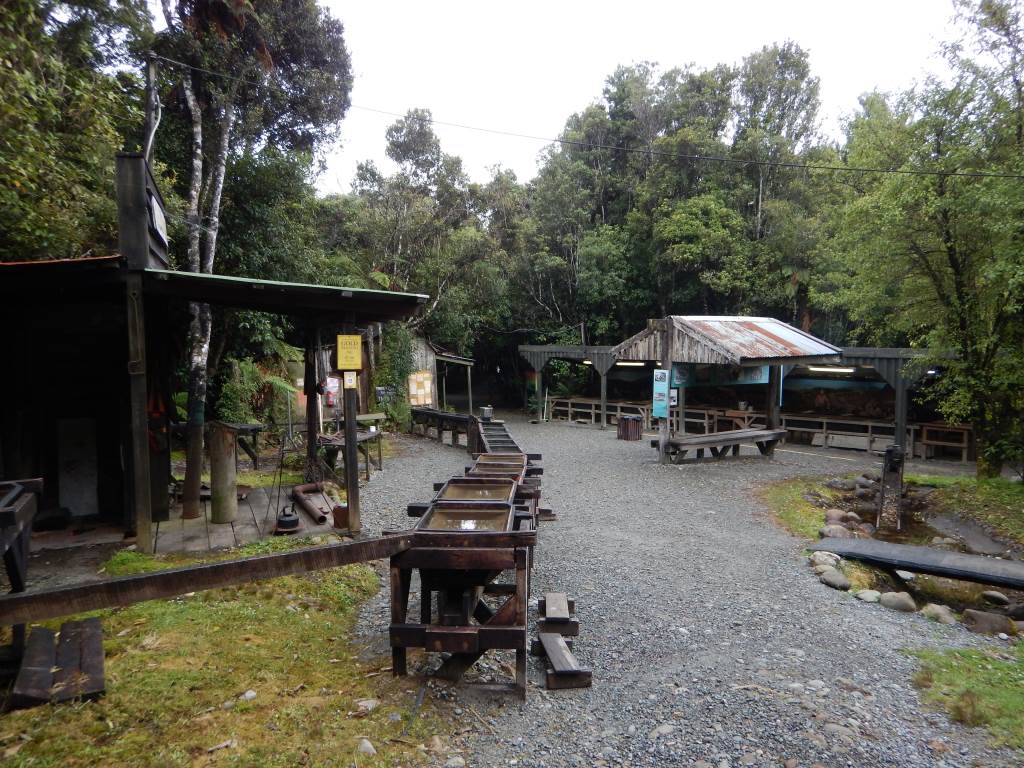 Then we checked Pancake Rocks and Blowholes – amazingly formed rocks at the coast.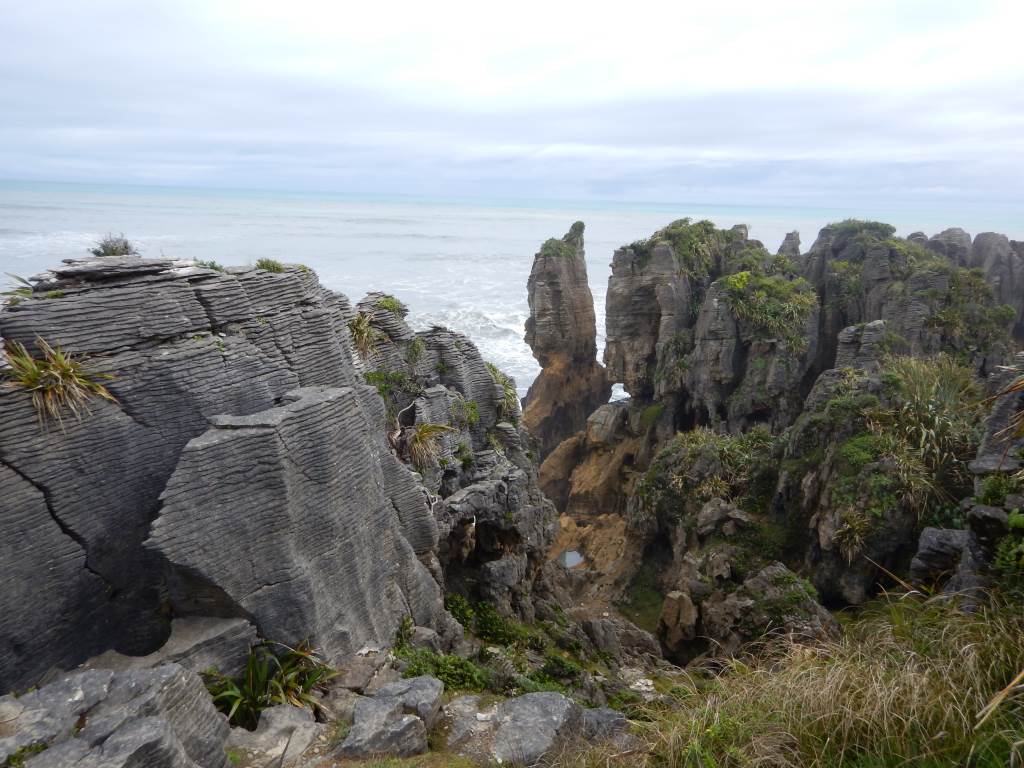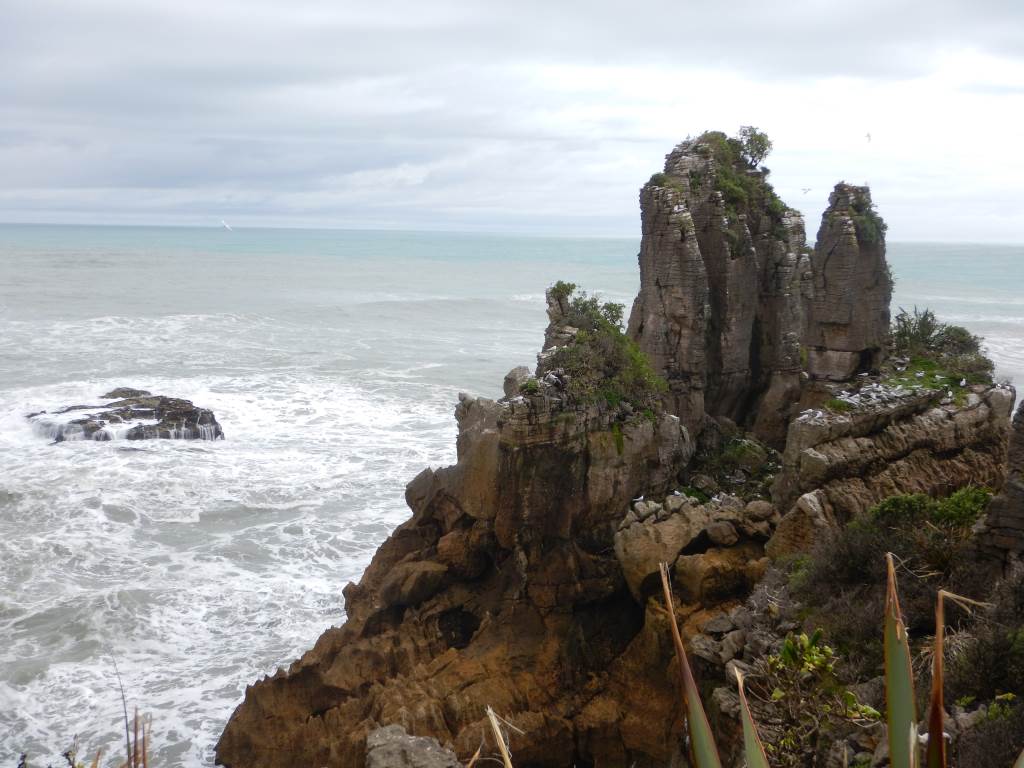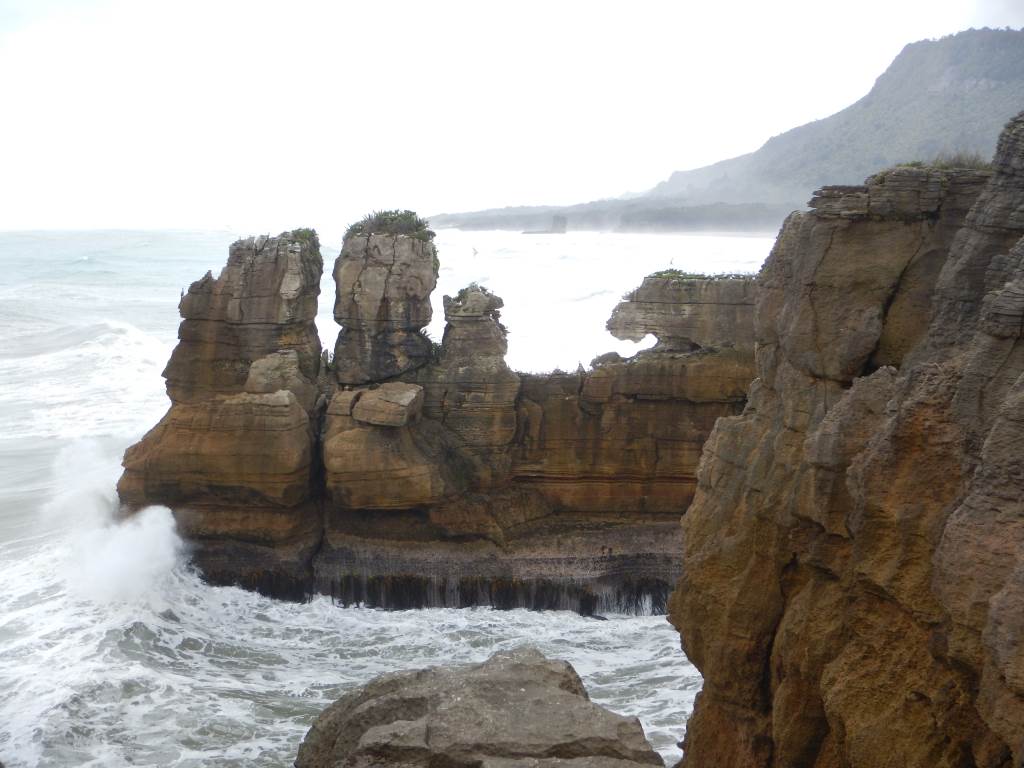 Last stop? Seals colonie at Cape Foulwind.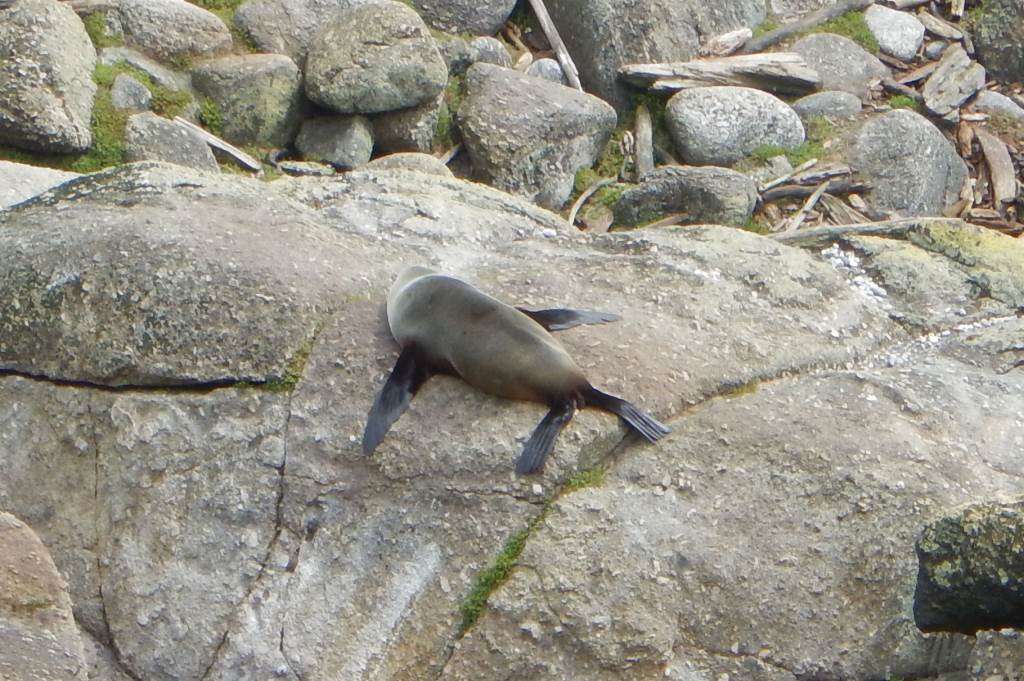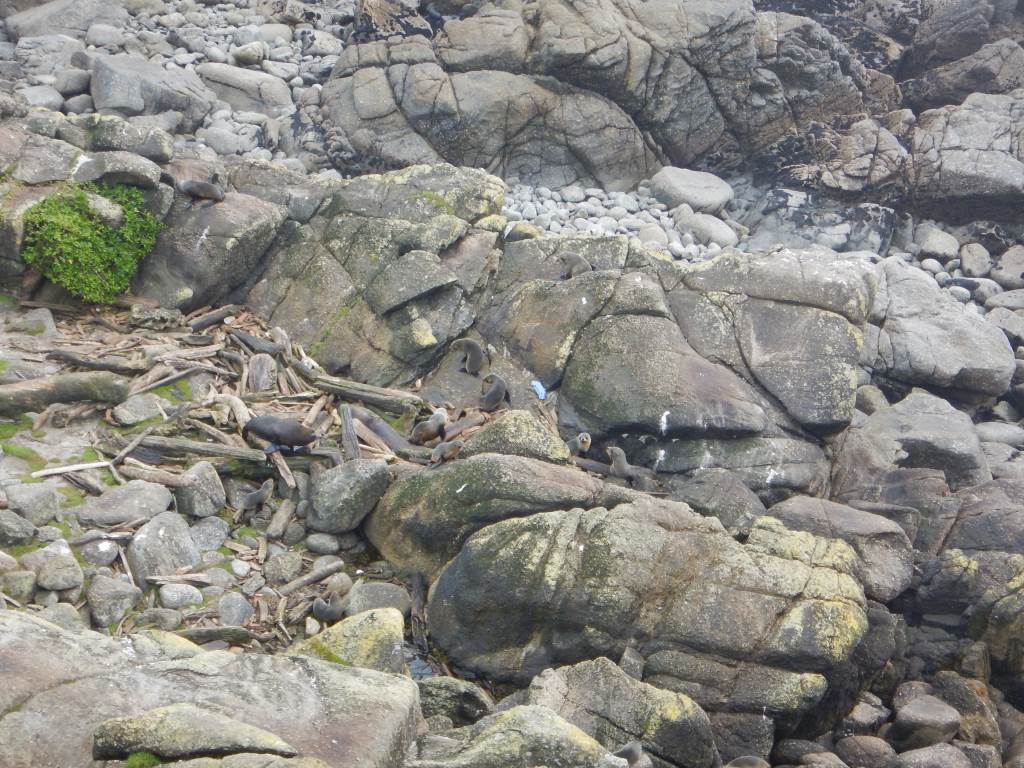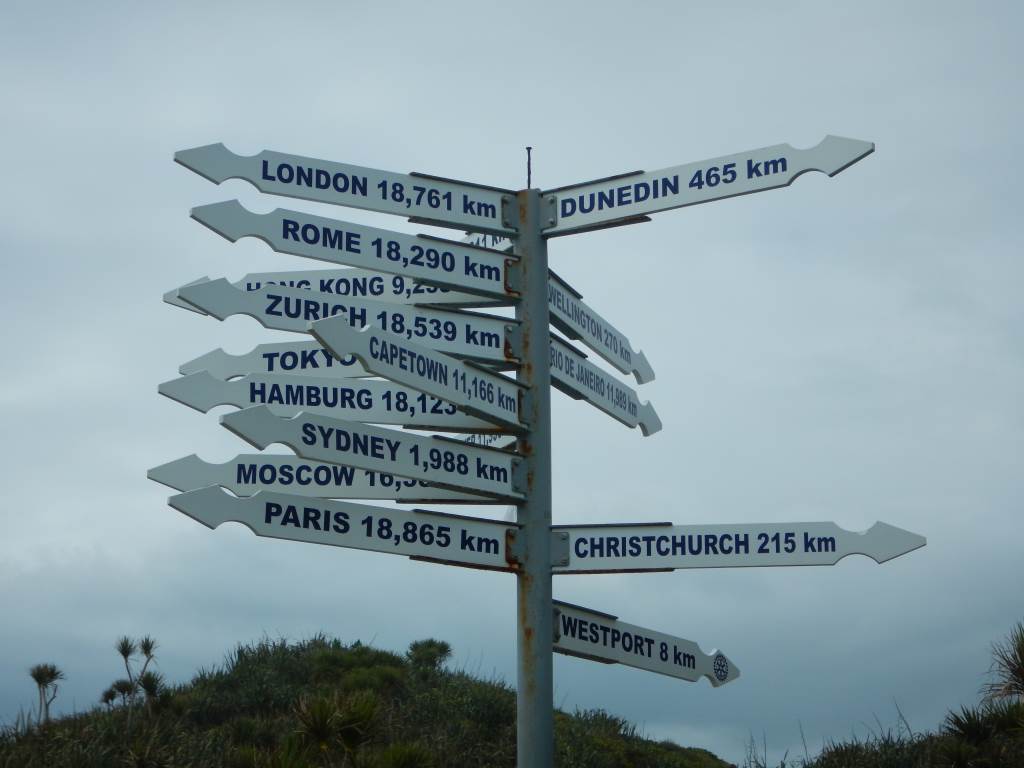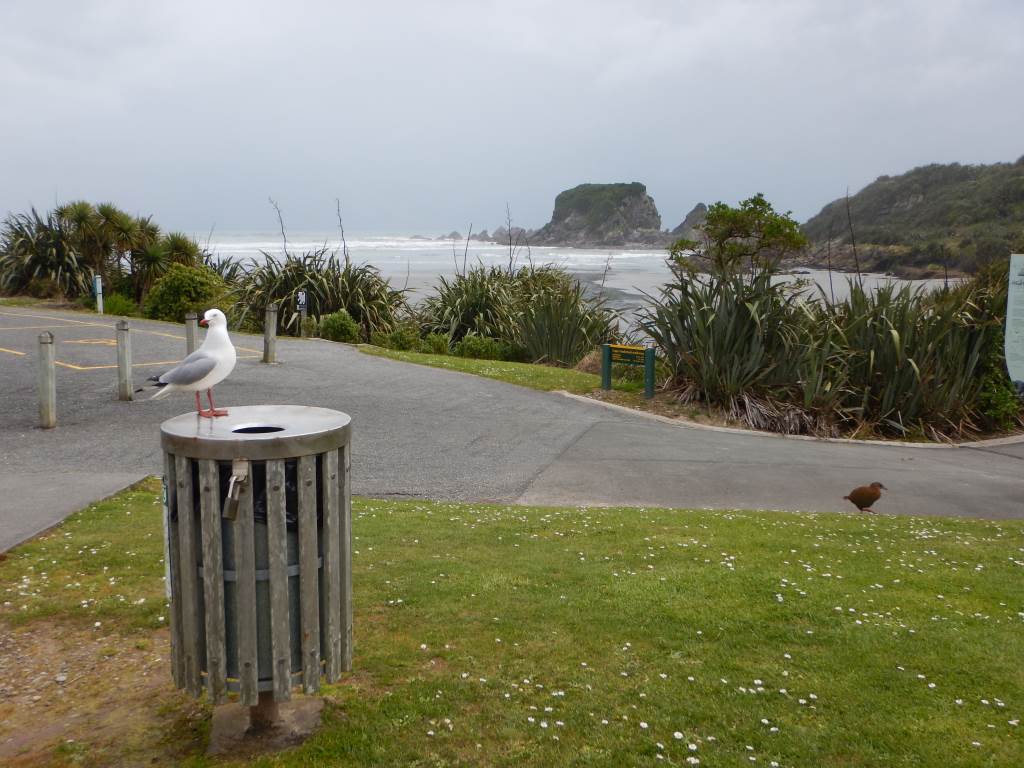 Another accommodation I can recommend is Paradiso Backpacker in Nelson. Here it is without soup for dinner, but you get sauna, Jacuzzi, swimming pool, beach volleyball, table tennis, billiard etc. instead – and sauna is exactly what my frozen old bones need  🙂
And today? All day resting, not even left the hostel, trying to get rid of the fever. Need to recover till tomorrow, so the journey can continue 🙂