Maratua is very quiet island with 4 villages and approximately 3500 people living there.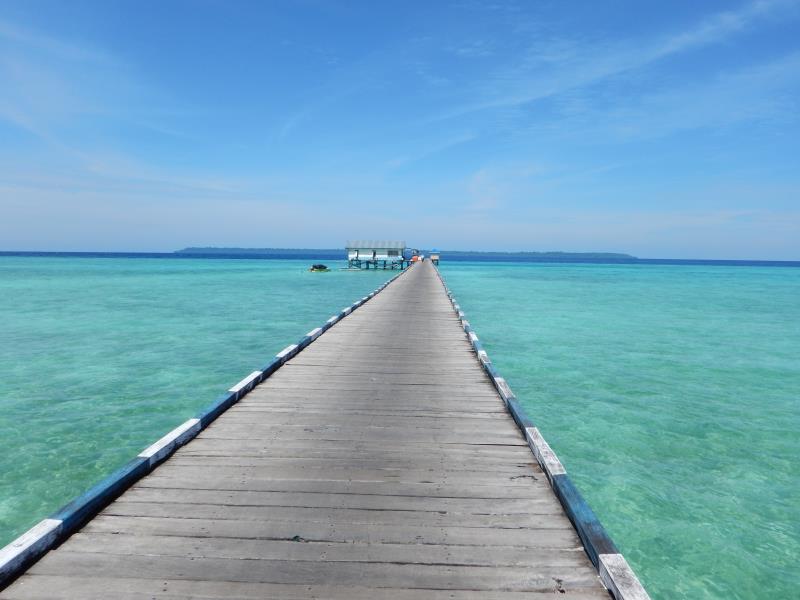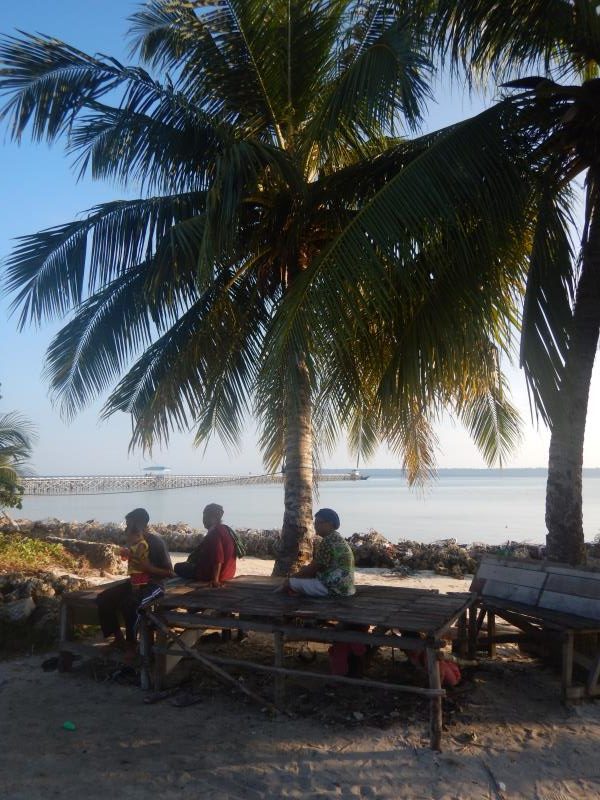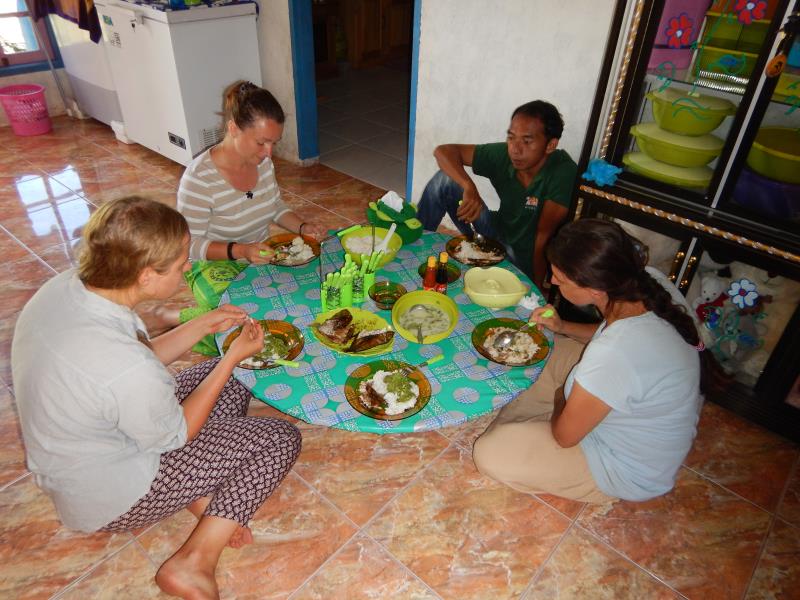 Last year government decided to support tourism here by building an airport – which is covering one third of the island! As the locals don't speak English, government has solution – move here tourist guides from Java. Unfortunately this means there is no job for local people and as they lost land because of the airport, there isn't really much they can do. And that's why we are here, teach them English, so they can find some way of living if the tourists start coming (if in Derawan we saw 10 foreigners, here was nobody except us) Me and Hana are staying here just few days, but Veronika and Gabriela will be here for one month.
Except school curses we tried also evening lessons for adults (but for small misunderstanding only children came) Guess they liked it – if first day there was around 20 children, second evening it was already around 30!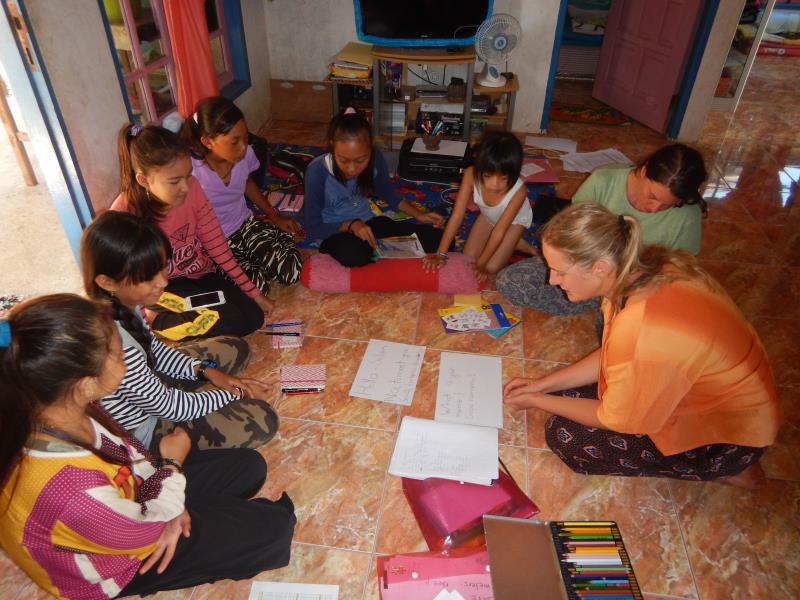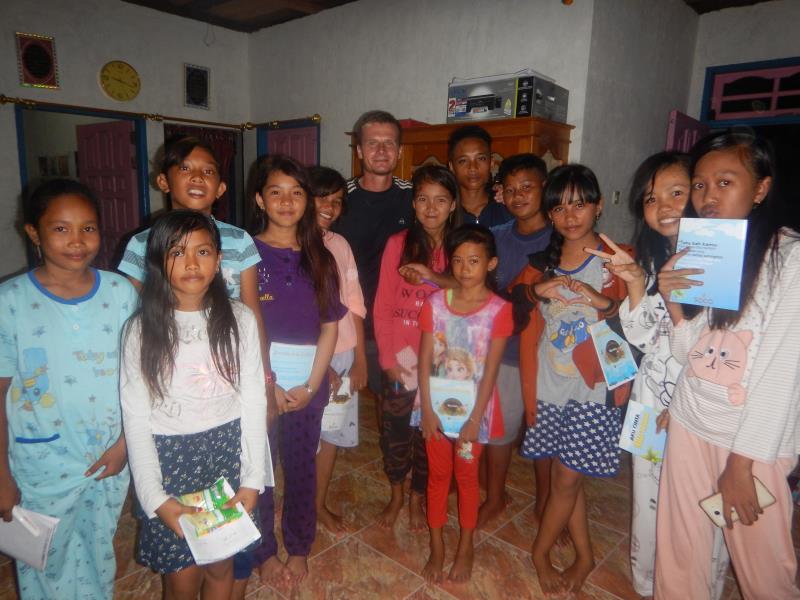 Swimming with our afternoon English class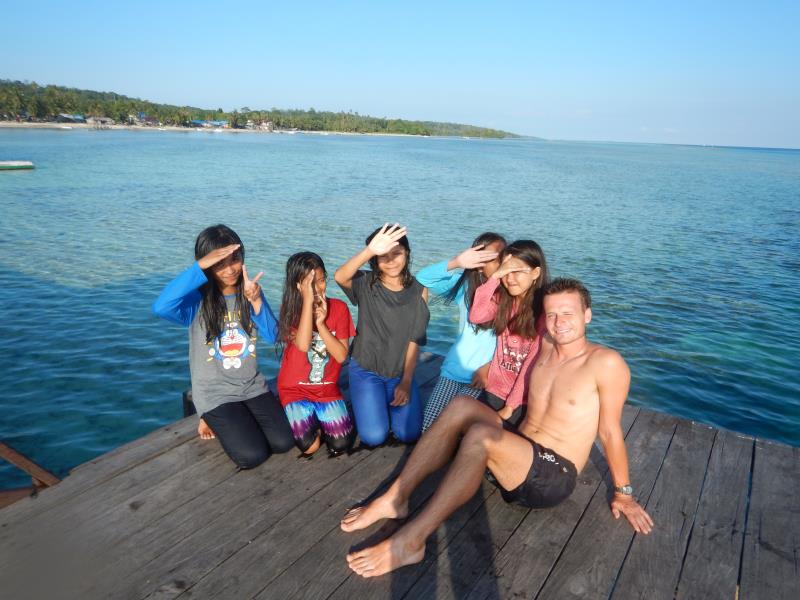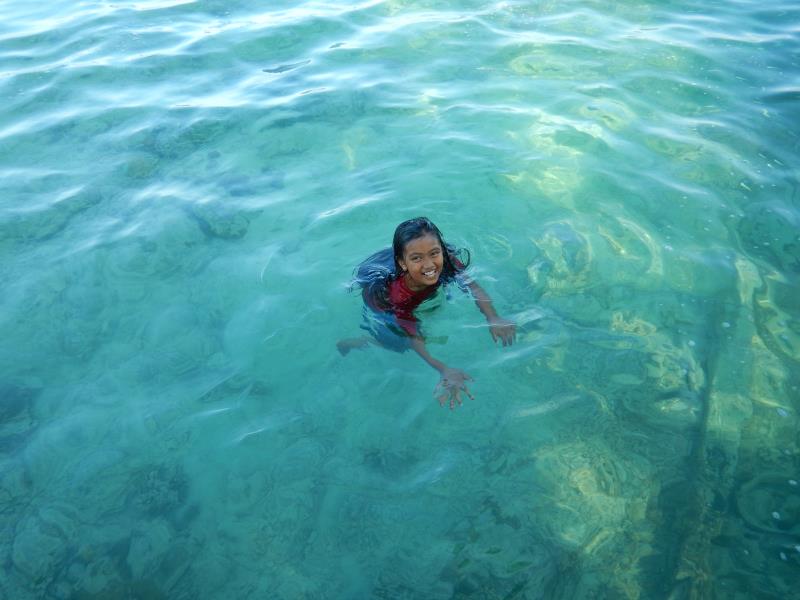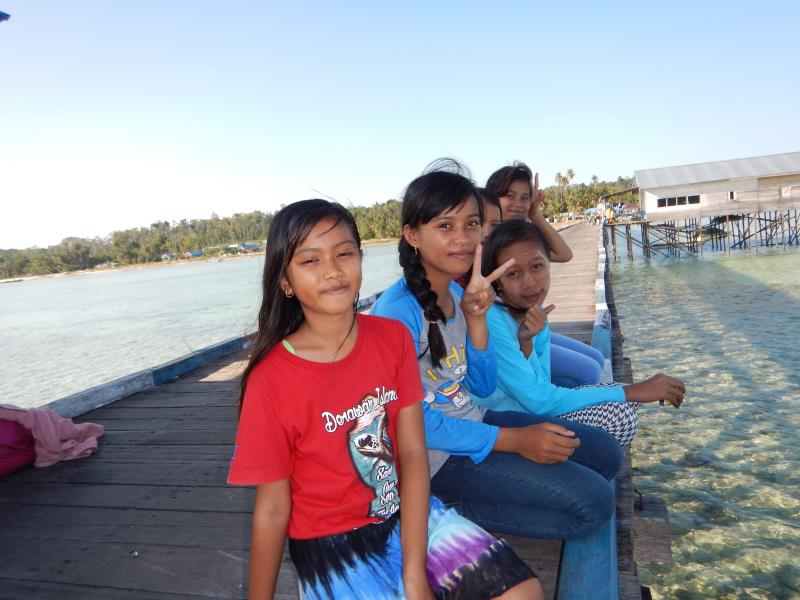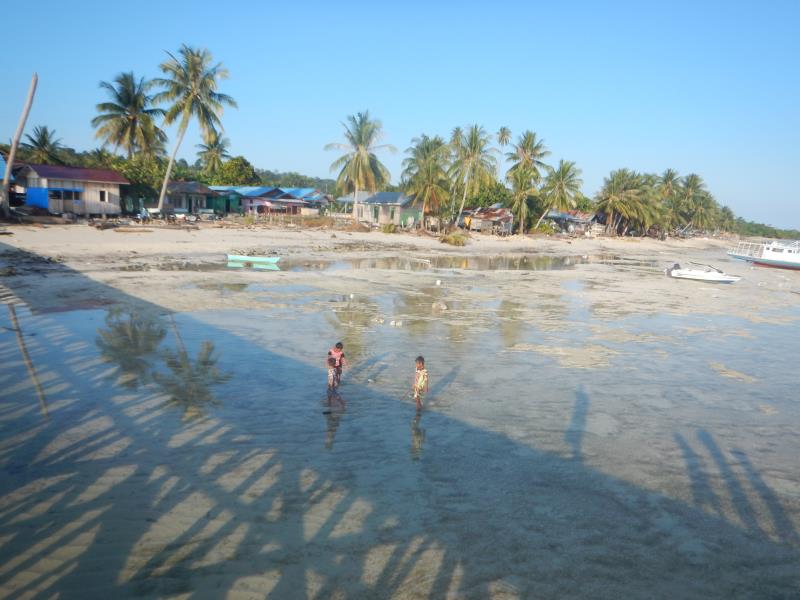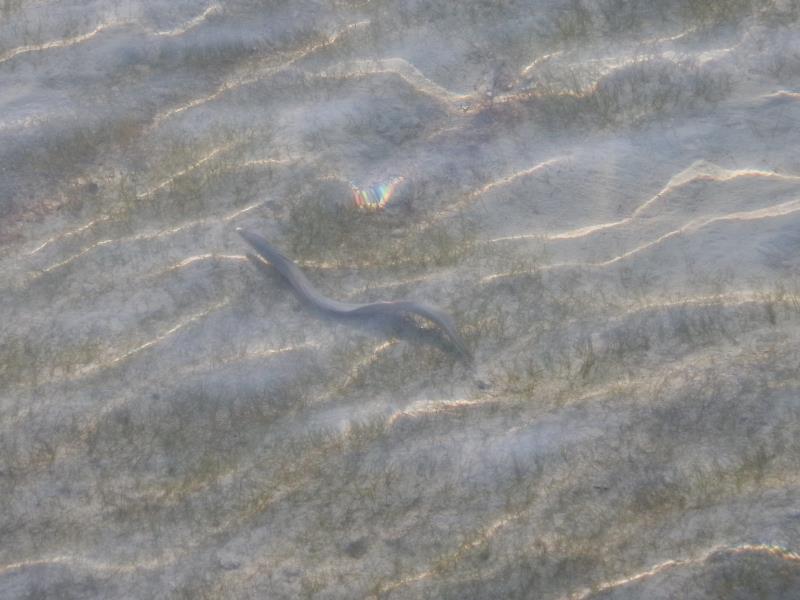 The sea offers again beautiful corals and many turtles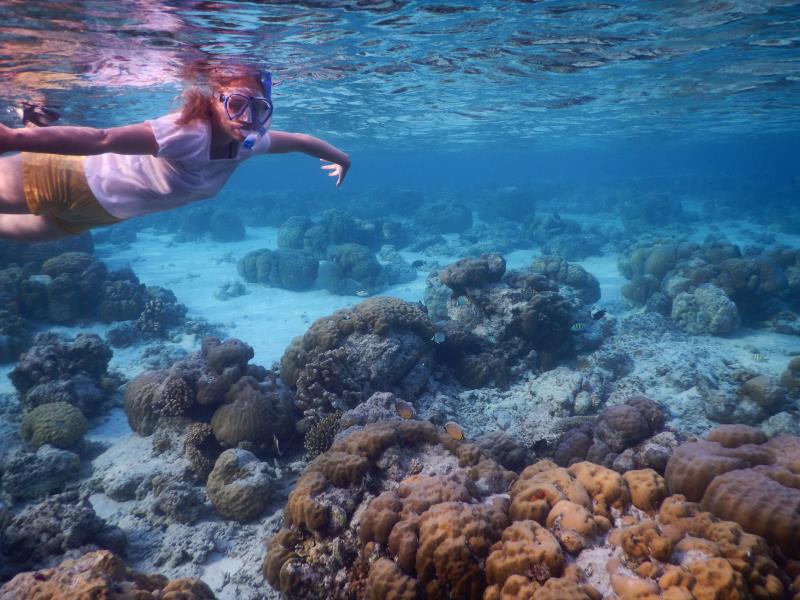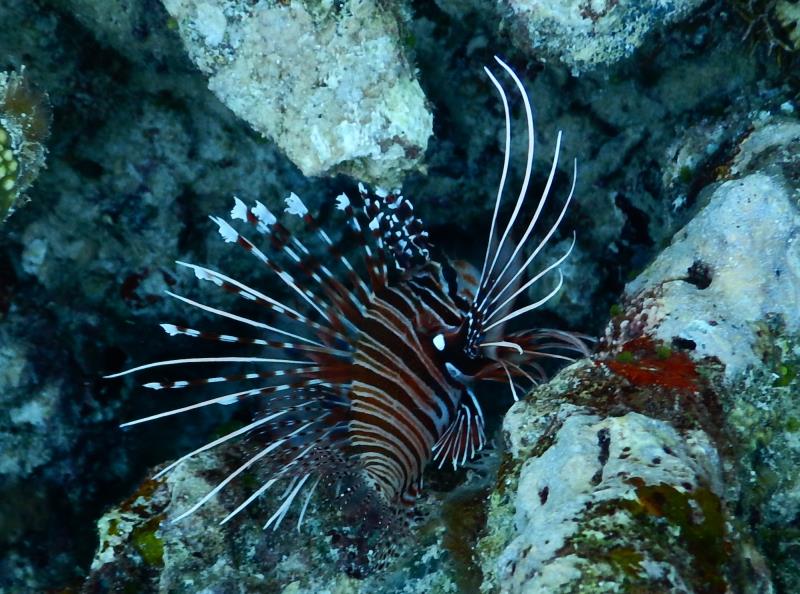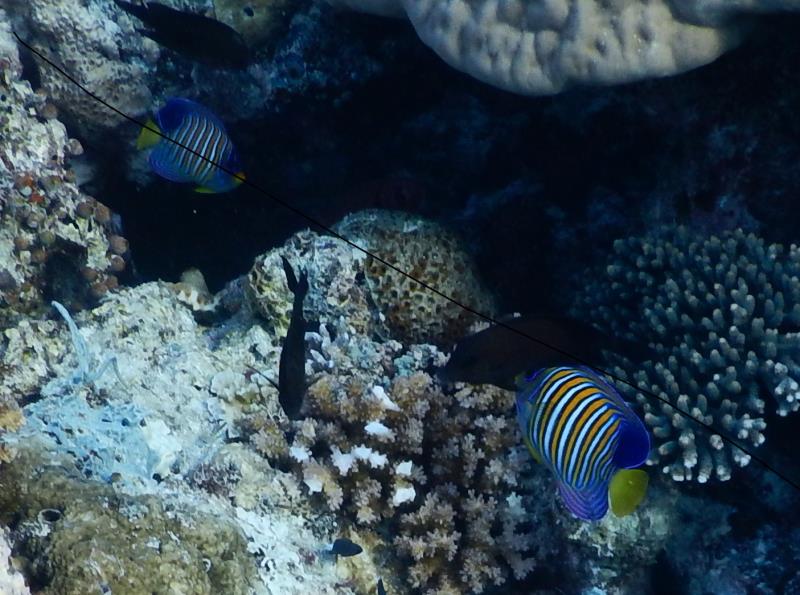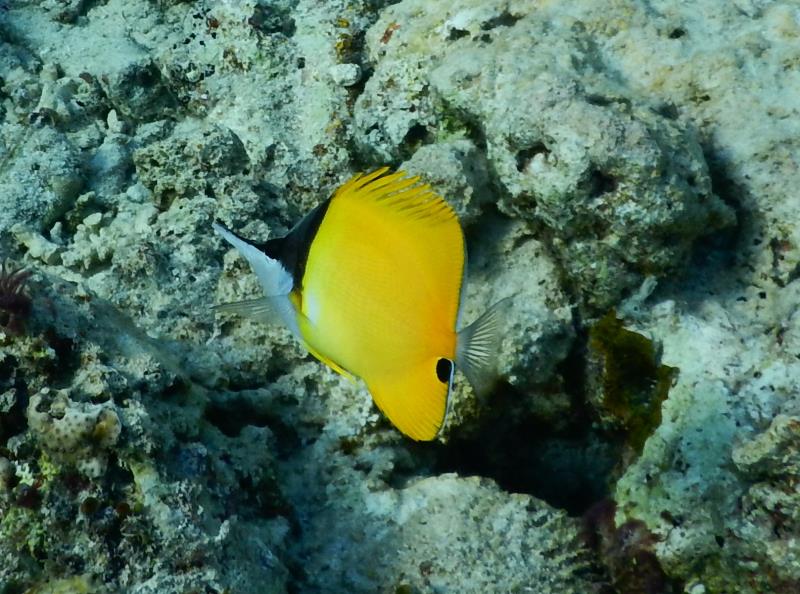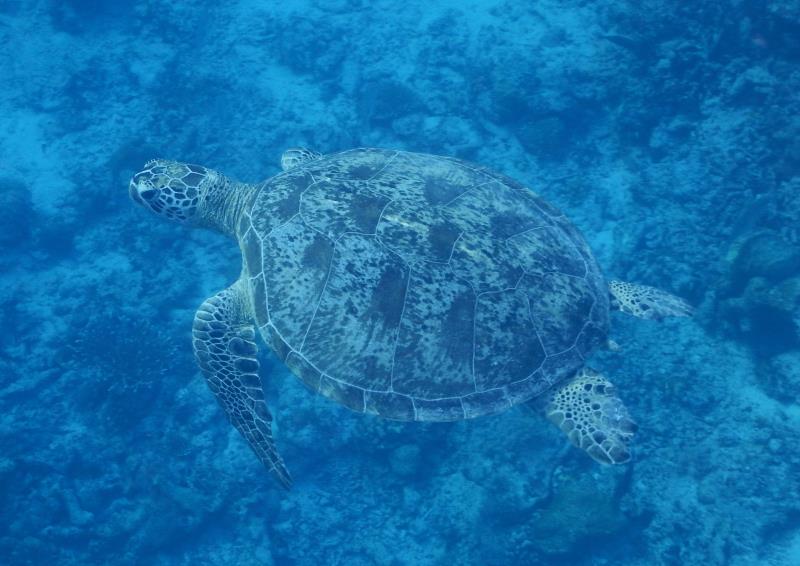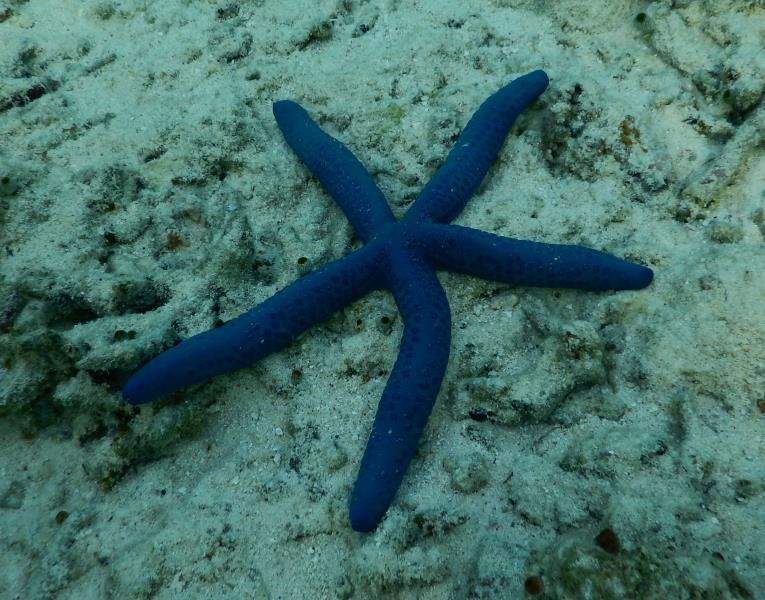 After spending some time in "baseball" countries, I was happy to see again football pitch. Every day at 5pm there is a math between 2 villages. First surprise was that everybody had proper football shoes (unlike other countries, where most people played barefoot), second surprise was high quality of the game – some players were really good and I absolutely could not compete with them (especially not with broken sandals)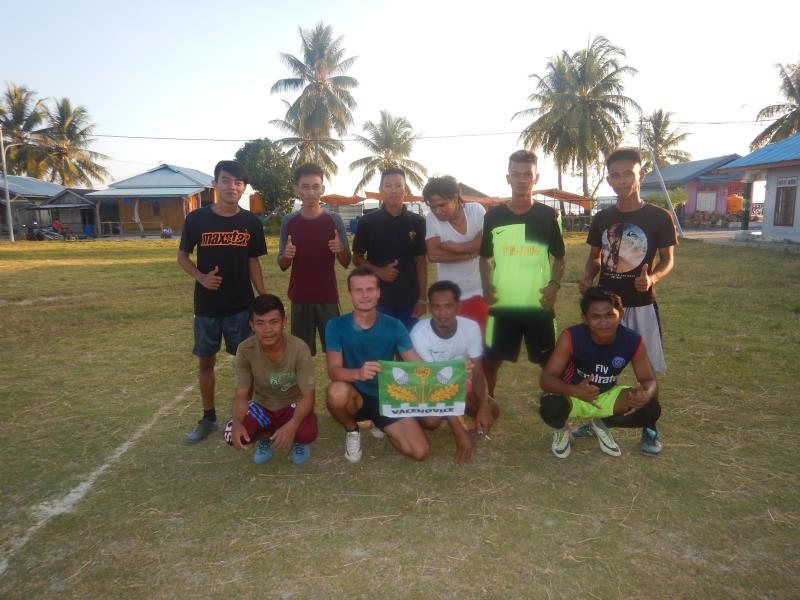 Our trip to Payung Payung (=umbrellas), as 45 minutes walk would be too much for us, we got a ride on the way back