If you have problem with noisy neighbors, this might be the place where to live. Closest people are 10 minutes by speed boat. I cannot imagine being there during storm.
Out of 7 sea turtle species which live in the world (all endangered species), you can see 6 of them in Indonesia and 2 nests in Derawan archipelago.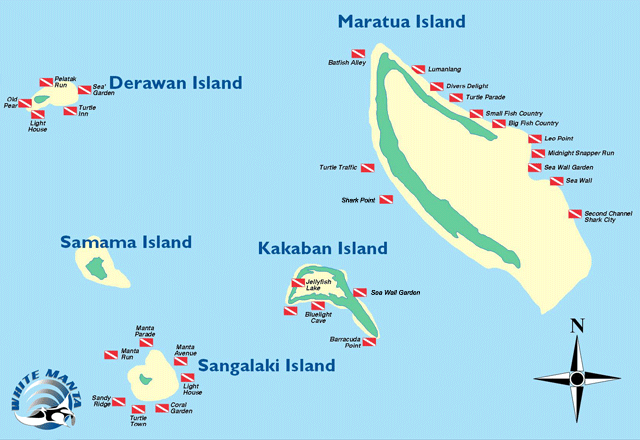 In the morning we headed to Sangalaki island. It is one of the most important turtle nesting place in this area and there is also a turtle rescue center. Additionally, close to this island it is often possible to swim with 4-5 meters big mantas (we were not lucky today)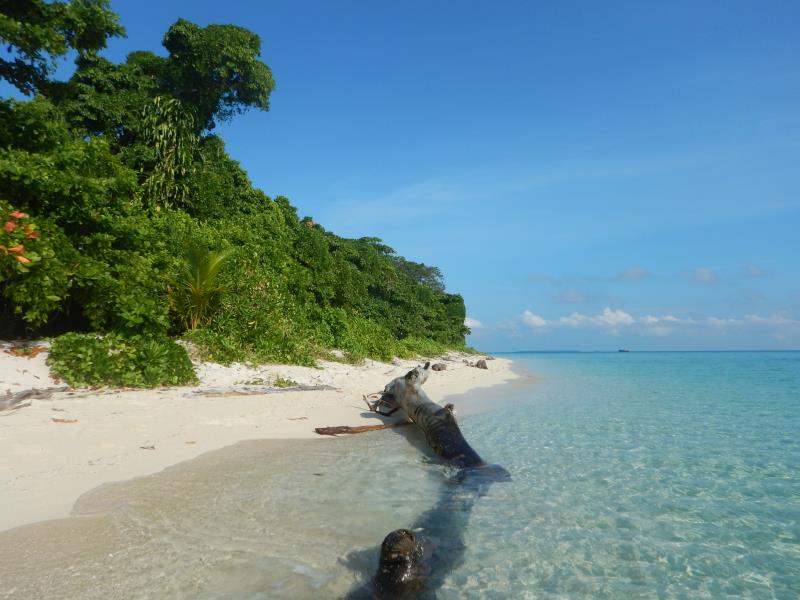 This island is in 1st zone of national park and therefore it is prohibited to build here anything. Few years back builders came and started working on new luxury holiday resort. The people working in rescue center (our current guide) were protesting against the construction and a chairman, instead of kicking out the builders, banned rangers from the island! With money you can buy everything:(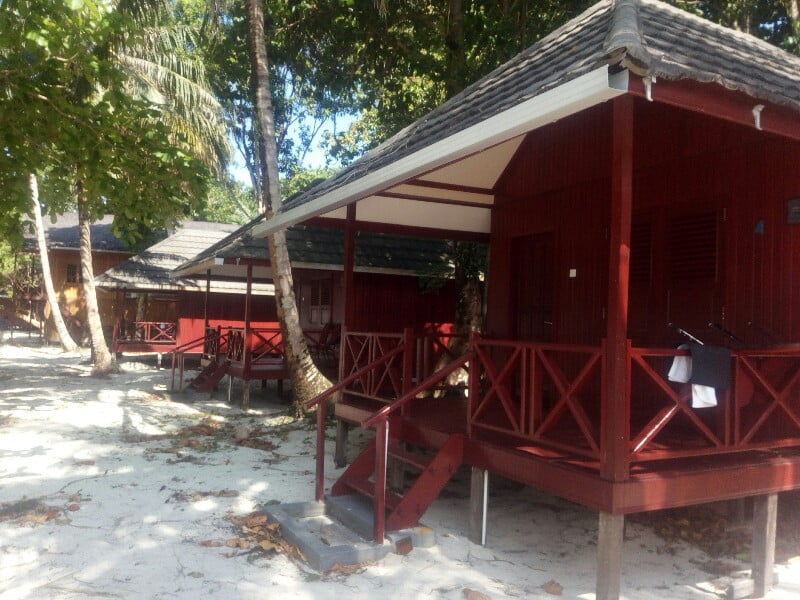 Turtles need darkness for their nesting and are orientating by night sky. At 10am we heart noise from forest, and saw a turtle trapped in a tree roots around 100 meters from the cost (usually the turtles would nest on the beach 10-20 meters from the water) – she got there because she was confused by resort lights! When we cut the roots and lifted her from her jail, she made it to the water and we were leaving the island with great feeling of one saved turtle!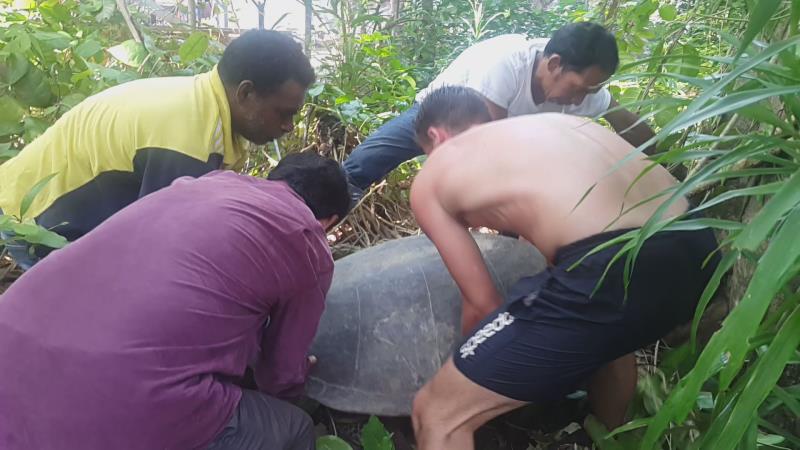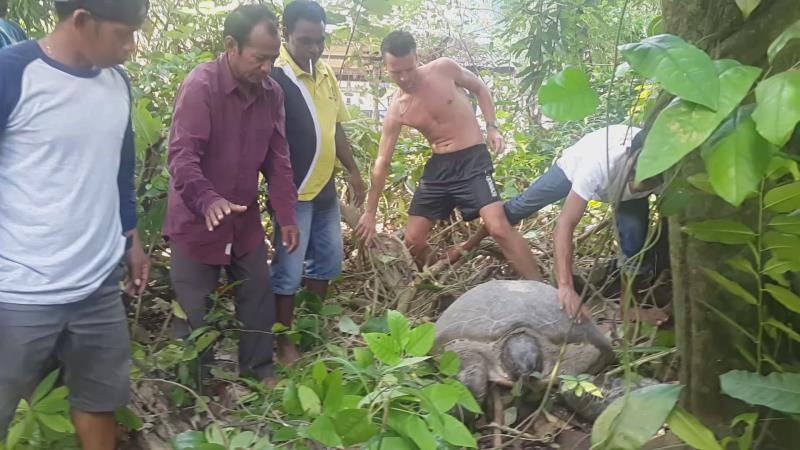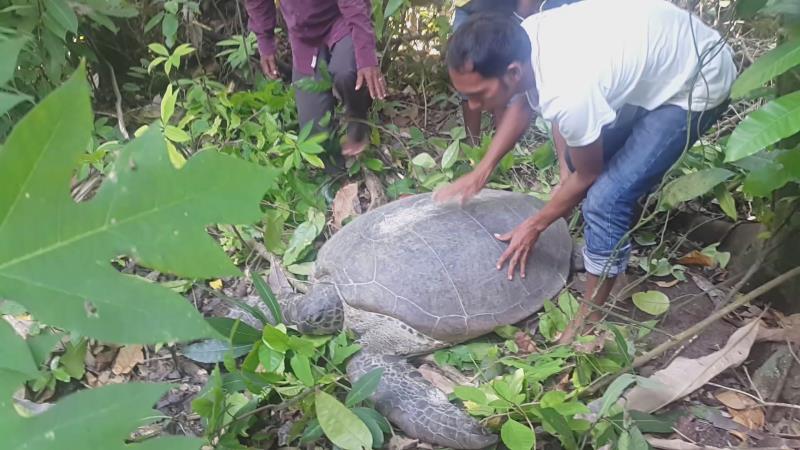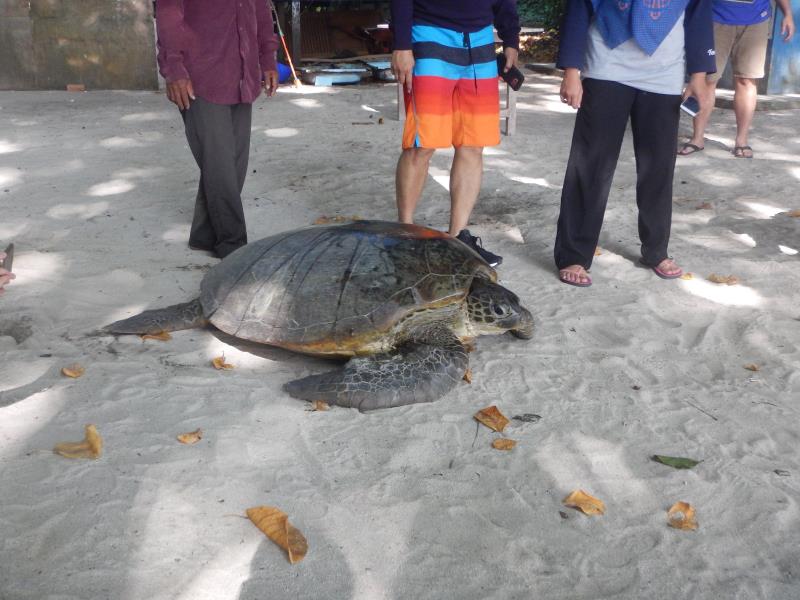 Even in this national park island (and rangers stay permanently in the rescue station) there are problems with people stealing turtles eggs. Second problem is creating souvenirs from turtles. Alive turtle is heated over a fire, her shell is cut when it is half cooked and then the turtle is thrown again to the sea – where it dies in 2 days! As where is no request there is no offer, those things would not be happening if people are not buying these souvenirs (yes, it actually looks just as cheap plastic, but critically endangered animals were killed to create those)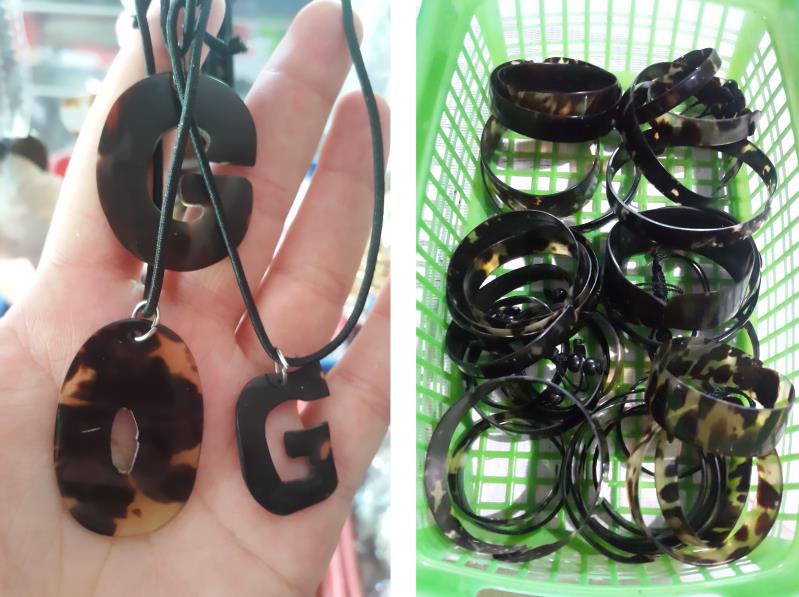 Coral island Kakaban has a lake with mixed (fresh and sea) water and there live 4 kinds of jellyfishes. As they do not have any enemies in the lake, they lost the ability to sting and therefore you can swim with thousands of jellyfish without a problem.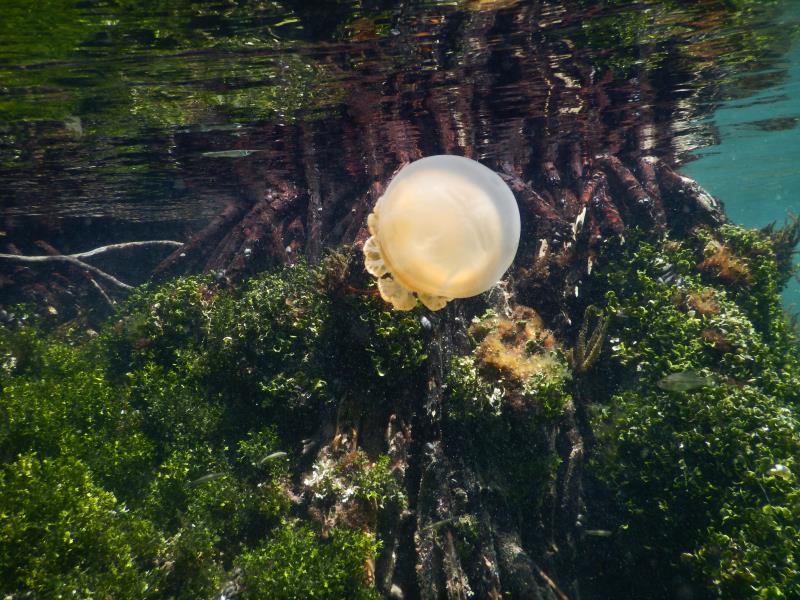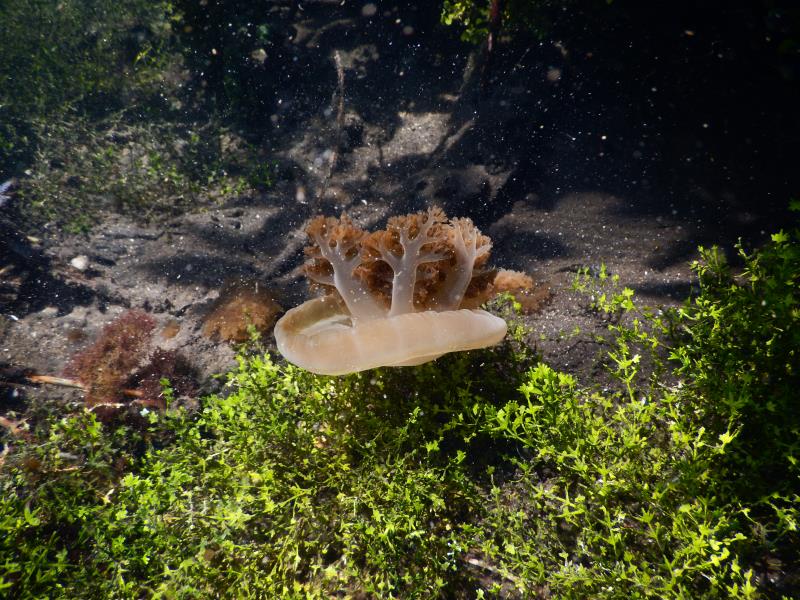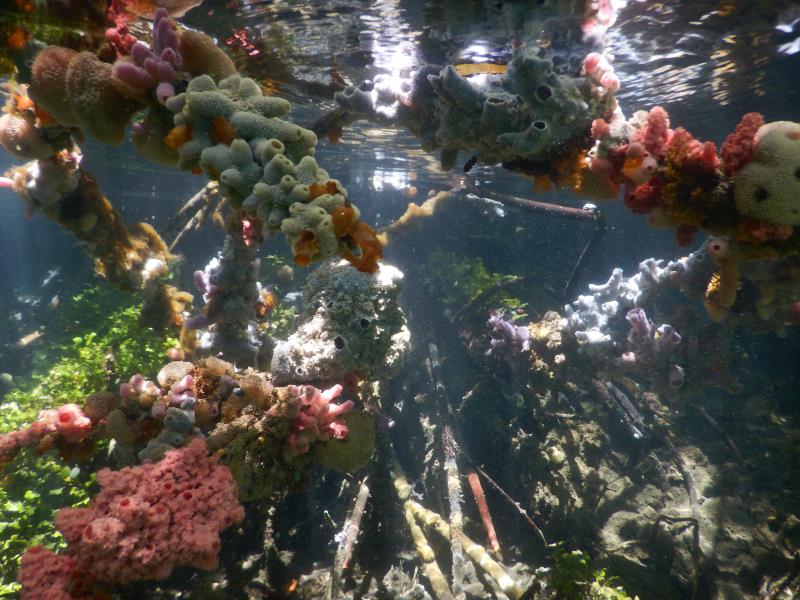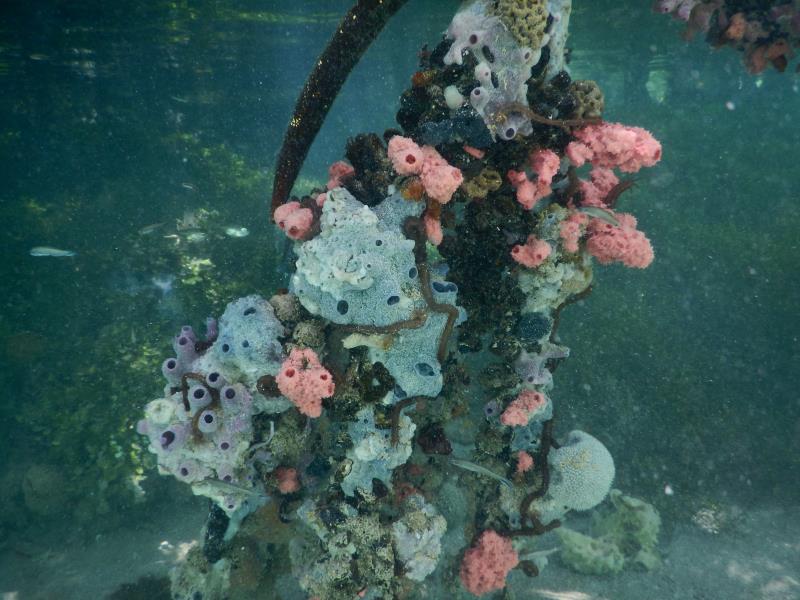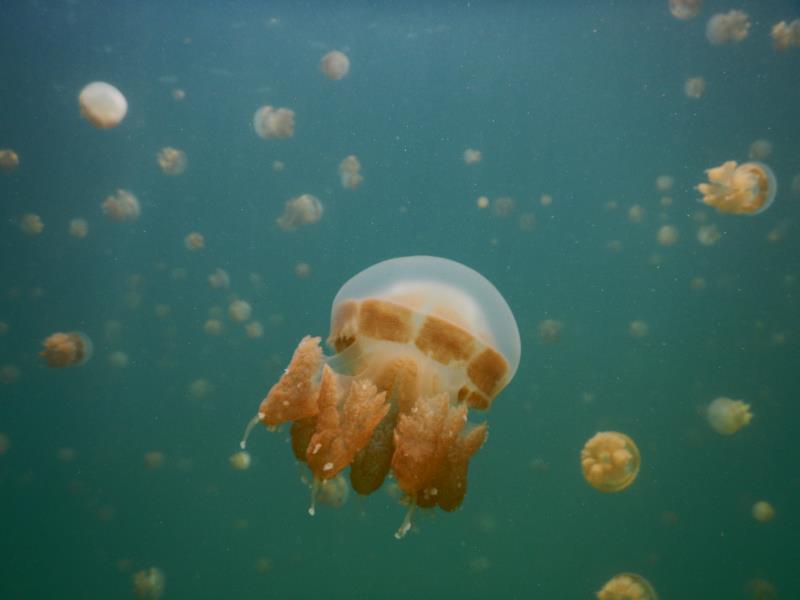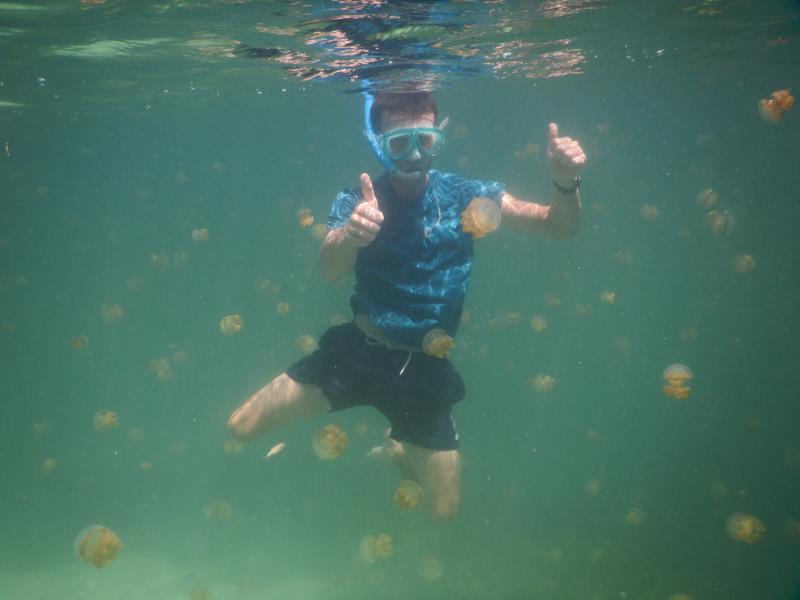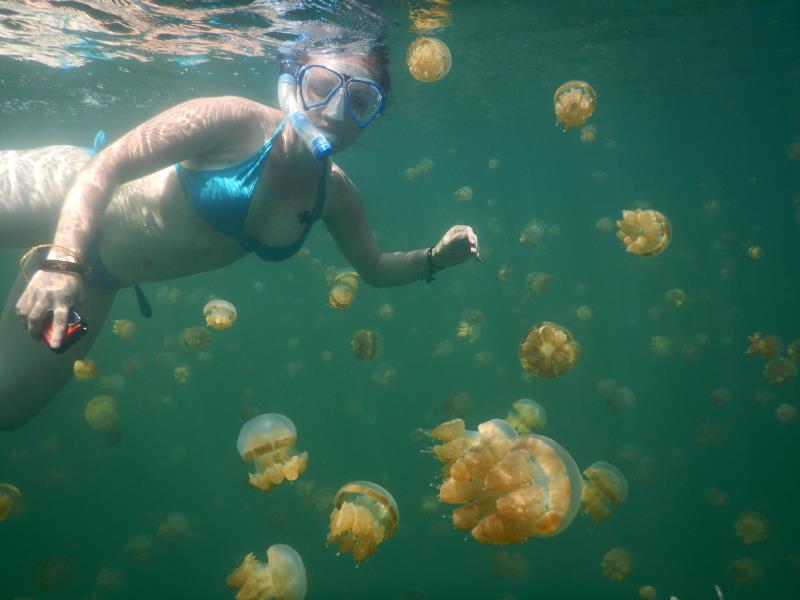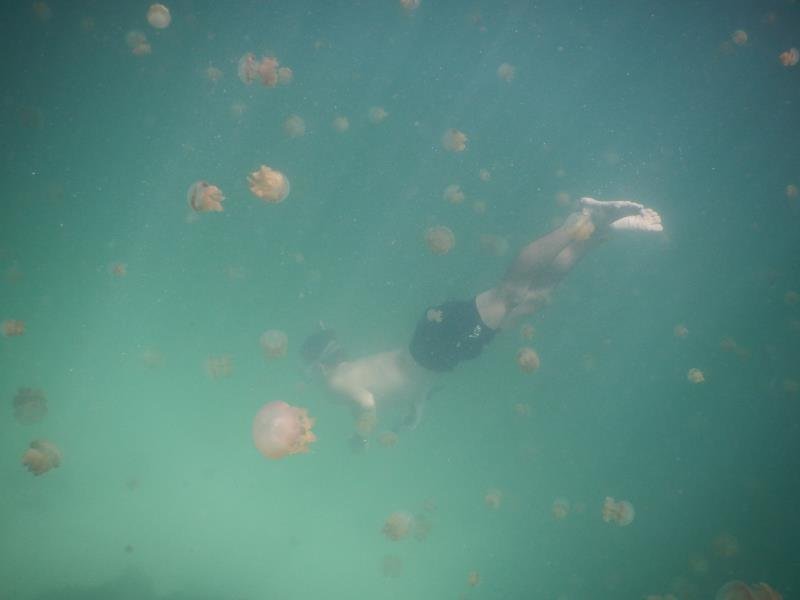 Snorkeling in the sea of Kabakan island was also amazing – the water was clearest I have seen and except many coral fishes I saw 2 turtles and one manta, Hanka with Veronika saw also 3 meters long shark.