For today we agreed to meet with Allan and Donovan at east coast, have a lunch together and then hang out on the beach or rent bicycles and ride to the city. Bikes were supposed to be 10 SGD per 3 hours, but when we came there, we discovered this was price for week day, while on Sunday (today) it is 12 SGD per hour => no bikes for us. I went for a nap on the beach and little swimming, Donovan and Allan tried city shared bikes

I knew that Singapore is super modern city, but I would not really expect seeing tires without air tube live. Until now I was only reading about it as an option for future.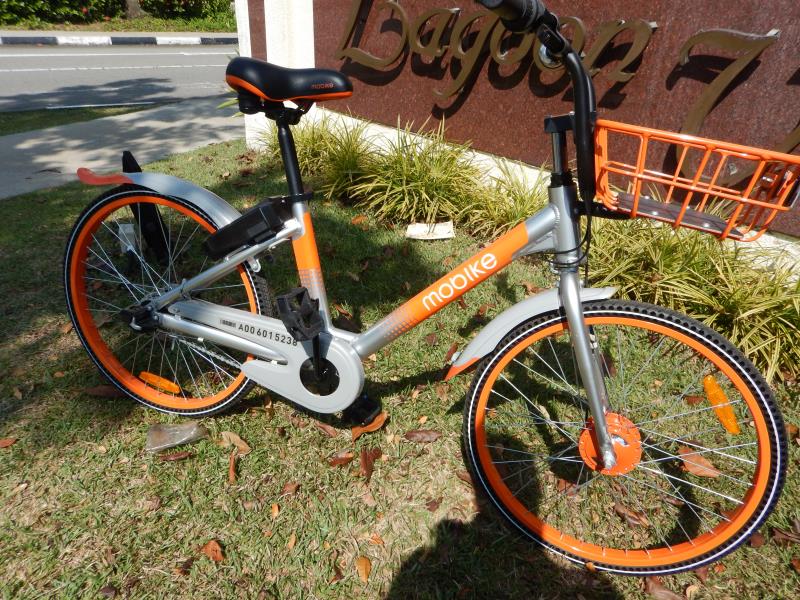 Later in the afternoon we checked Arab street – there is the only place in Singapore where graffiti is allowed.

And also Little India. As here cannot be real cows, there is at least one park full of cow statues.
In the evening me and Allan checked Botanical Garden. It is more than a hundred years old and is listed in UNESCO World Heritage. Here we also found our second geocache.
I am just bit sorry I could not make it to Singapore highest mountain. After 3 weeks training in 5 thousands meters in Himalaya, rainy climb on 3 thousands Fan Si Pan and night climb on 4 thousands Mt. Jade, I strongly believe I was ready to attempt even 165 meters high Bukit Timah Hill 🙂