All the time I am writing about fear from snakes, but real danger here are dogs! There is a lot of them everywhere and when you pass by, they start following you, barking and you never know into which leg they will bite you.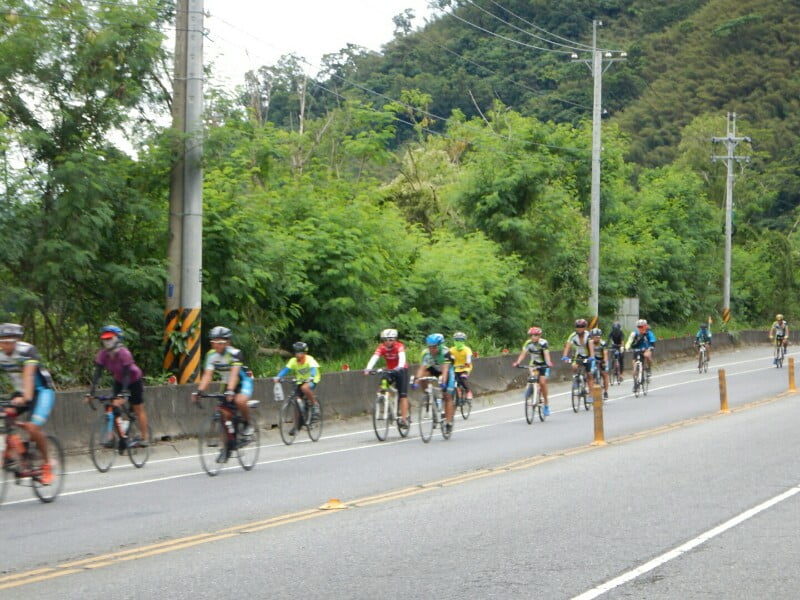 When I'm getting closer to my destination and I feel real tired, I'm always thinking that it's as close as some place which I know really well. For example when it's 6 km to my destination, I'm thinking it's only to Vracov, so I can make it. 2 km away I'm thinking "it's only to Milotice, I can make it" It's very bad when I'm real tired and I'm thinking it's still as far as to Uherske Hradiste (30km), or even worse when I think it is still as far as Brno (60km)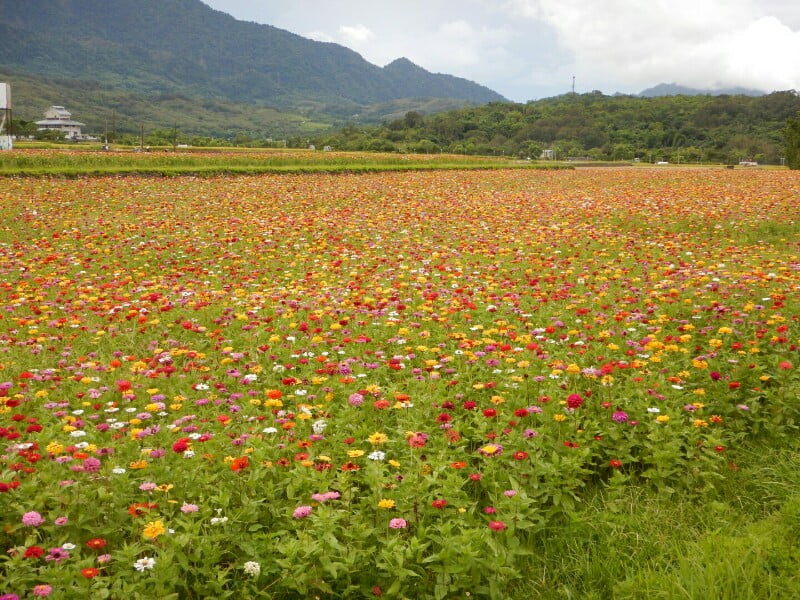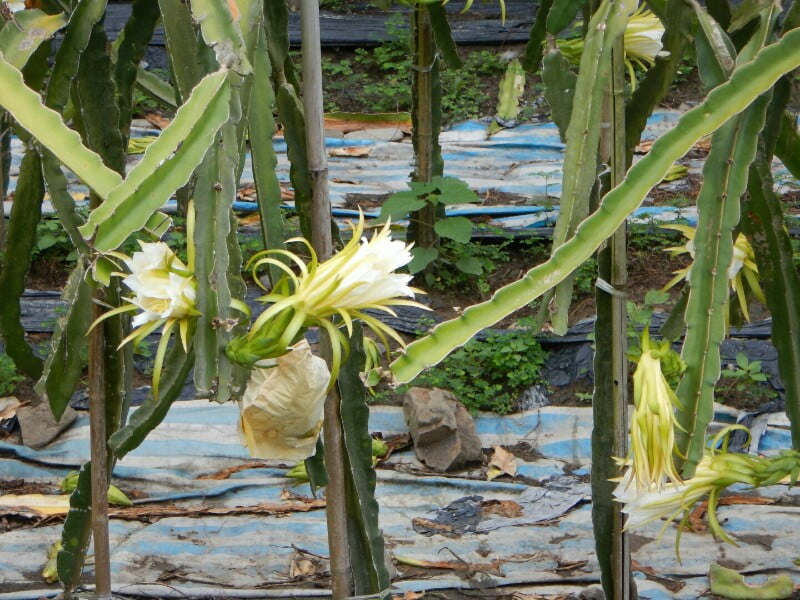 Today I had to pay for my pineapple (unlike yesterday when I received one as a gift), but after spending just bit of time with the family, they offered me beer, fish soup, risotto, honey, other pineapple…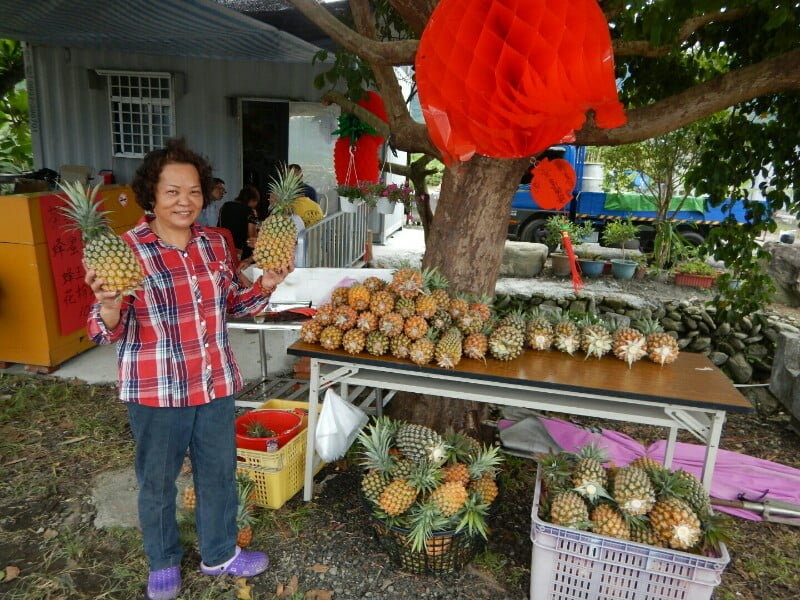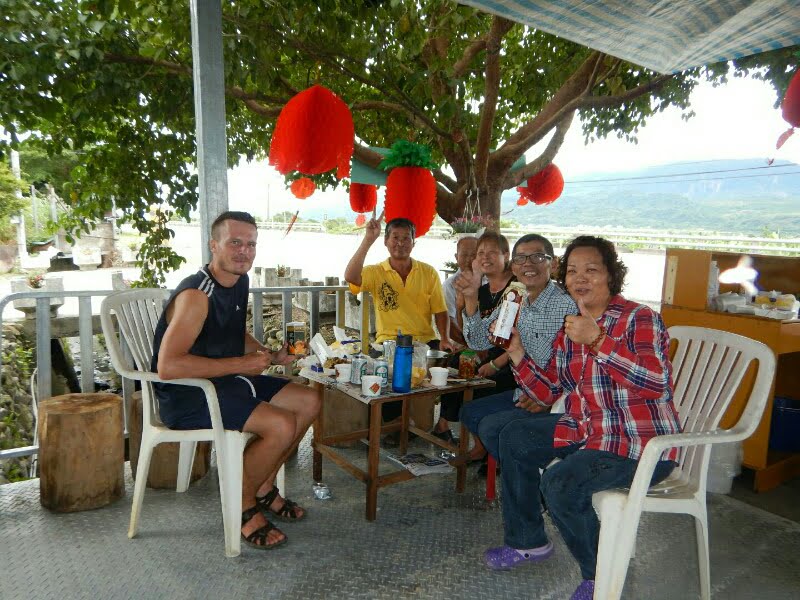 Last year in Japan I was surprised there are so many baseball pitches – guess for US influence after WW2. Here I was told that Taiwanese national sport is baseball – supposedly because of Japanese influence. Here is taitung baseball stadium
Also cities seems similar to Japanese or US style
In Taitung I agreed CS accommodation at Shih-lung house. He has beautiful house in residential area and it was definitely the most beautiful CS place where I have ever stayed. Shih-lung took me for dinner to luxury restaurant and I was really pleased when I discovered that except the food we ordered, there is buffet included. Who knows me can understand that standard asian serving portions are absolutely not enough for me (sometimes 2 are not enough), so it was very nice surprise:) After dinner we checked night markets (there are 2 at Taitung) – a lot of street food, fried sea fruit, duck' heads, and much more…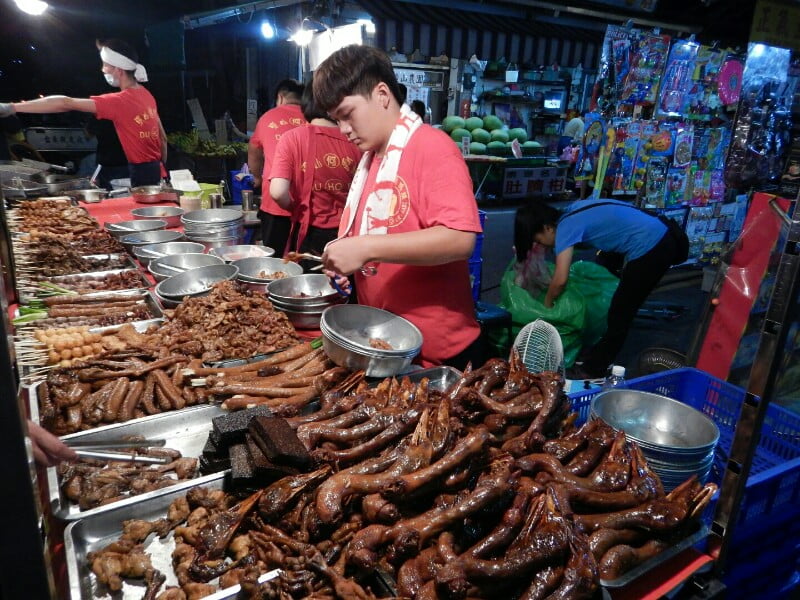 Taiwanese people are extremely hospitable and my opinion about them is really improving.
Today I cycled 84 kilometers.